This is a carousel. Use Next and Previous buttons to navigate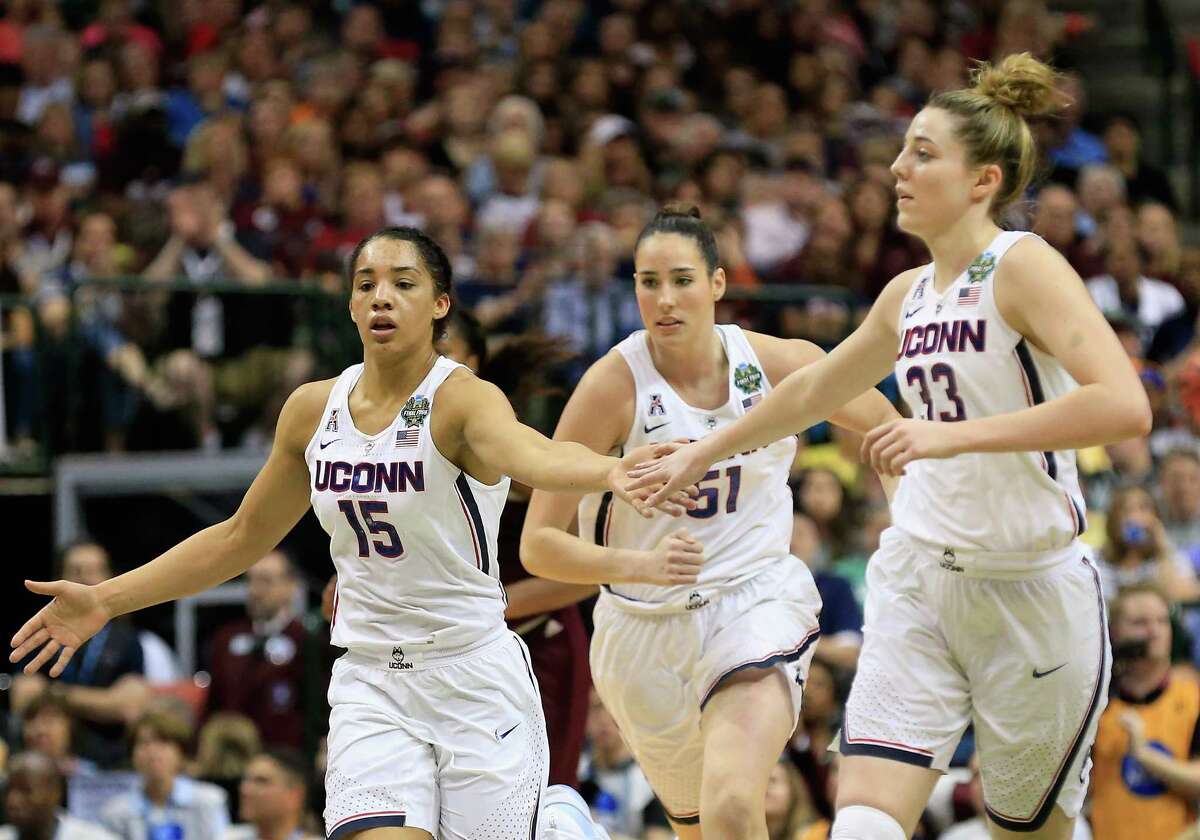 COURAGE — It would've been easy for No. 1 seed UConn to collapse when No. 2 seed Mississippi State roared to a 29-13 lead in the second quarter. Among the body blows was a 12-0 run by the upstart Bulldogs. The Huskies never led in the first half, even after they capped their own 12-0 run with a 3-pointer by Saniya Chong to trim the deficit to 29-25. But even as UConn stayed within striking distance all the way and turned an eight-point halftime deficit into overtime, a historic 66-64 victory belonged to Mississippi State, the team with Texas-sized gulps of courage in one of the unlikeliest upsets in NCAA women's tournament history.
OFFENSIVE REBOUNDS — The Huskies grabbed exactly one offensive rebound in the first half by Napheesa Collier. So it was no surprise when UConn came out in the third quarter and hit the glass hard. Better rebounding helped the Huskies get back in the game. UConn took its first lead at 40-39 when Collier scored on a putback. But the Bulldogs forced the Huskies into bad shots — and one-and-done shots — to disrupt their usually potent offense.