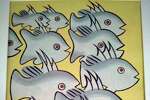 In the mid-50s to mid-60s, he served as editor at Dell Publishing Company's humor magazines, such as "You've Gotta Be Joking," "1000 Laughs" and "Monkeyshines," and edited the "Cartoonist" for the National ...
SPOTLIGHT ON BUSINESS: PENNY PUBLICATIONS Located at 6 Prowitt Street in East Norwalk, Penny Publications, today, is the result of the Dell Publishing Company which was founded in 1921 by George T. Delacorte, ...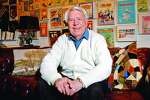 He moved to New York, where he was editor of three magazines for Dell Publishing Company.