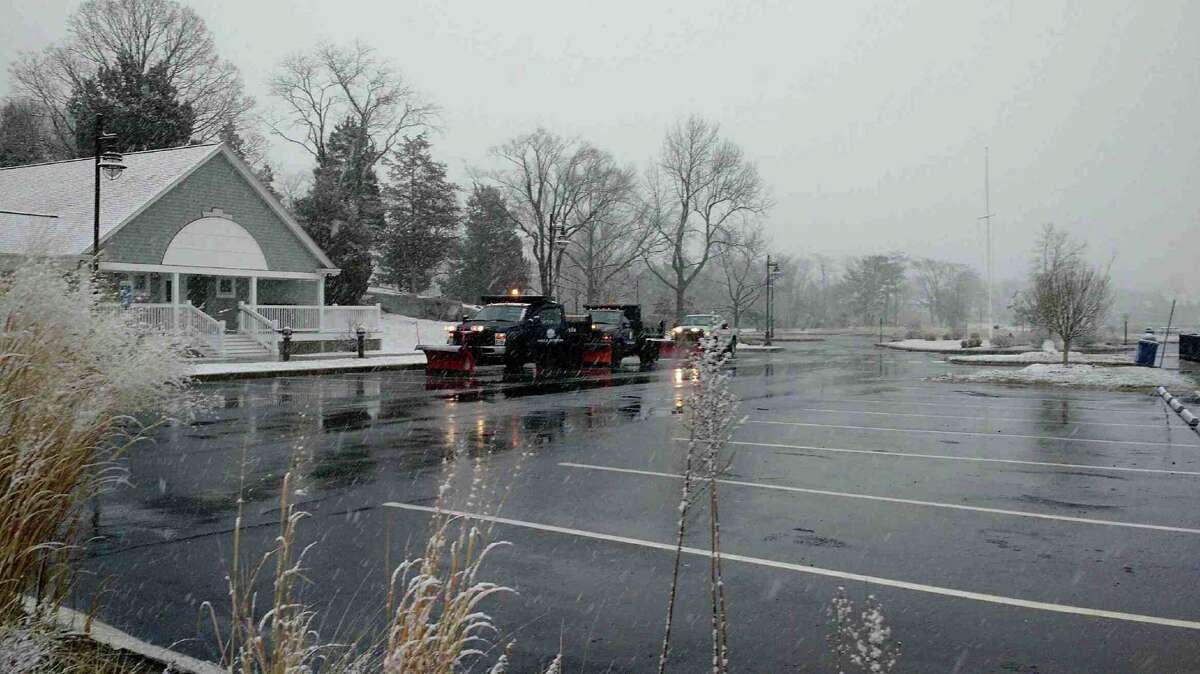 UPDATE 12 noon — Though snow continues to fall, Darien Police report no weather related incidents, and say roads are in good shape.
Sgt. Jeremiah Marron of the Darien Police Department told the Darien Times that yesterday's warmer weather helped the roads during Friday's snow, making it harder for it to stick and freeze.
More winter weather is predicted for early next week, though, and temperatures are expected to remain low for the next several days. Friday was Darien Schools' second snow day of 2017.
5 a.m. — Darien Public Schools will be closed Friday, March 10 due to expected winter weather. Norwalk and Wilton Public Schools are also closed so far Friday.
• The Darien Library will open at noon Friday.
• Darien Nature Center will be closed Friday
• Darien YMCA says Holly Pond School and Kids Club are cancelled for Friday. Other youth programs and lessons will begin at 10 am.
• Toddler Time at the YWCA of Darien and Norwalk is closed.
• Darien Community Association is closed Friday.
• Darien's Mather/Senior center is closed Friday.
• Darien Arts Center's morning classes and the office are closed.
• Town Hall is open.
Send us your delays, cancelations and closings to editor@darientimes.com.
The National Weather Service has issued a winter weather advisory for snow in effect through 2 p.m. Friday afternoon. The advisory is in effect for southern Connecticut, northeast New Jersey, the New York metro area, lower Hudson Valley and Long Island.
Snow is predicted with an accumulation of up to three to five inches possible. There could be hazardous or slippery travel due to snow, temperatures around freezing, and visibility up to half a mile at times.
A winter weather advisory means periods of snow, sleet or freezing rain could cause travel difficulties. Residents should be prepared for slippery roads and limited visibility.
Full weekend forecast:
Friday early morning
Snow likely, mainly after 5am. Cloudy, with a steady temperature around 35. Wind chill values between 30 and 35. Northeast wind around 7 mph. Chance of precipitation is 60%. Total nighttime snow accumulation of less than one inch possible.
Friday
Snow, mainly before noon. High near 36. Wind chill values between 25 and 30. Northeast wind 8 to 15 mph becoming northwest in the afternoon. Winds could gust as high as 26 mph. Chance of precipitation is 100%. New snow accumulation of 2 to 4 inches possible.