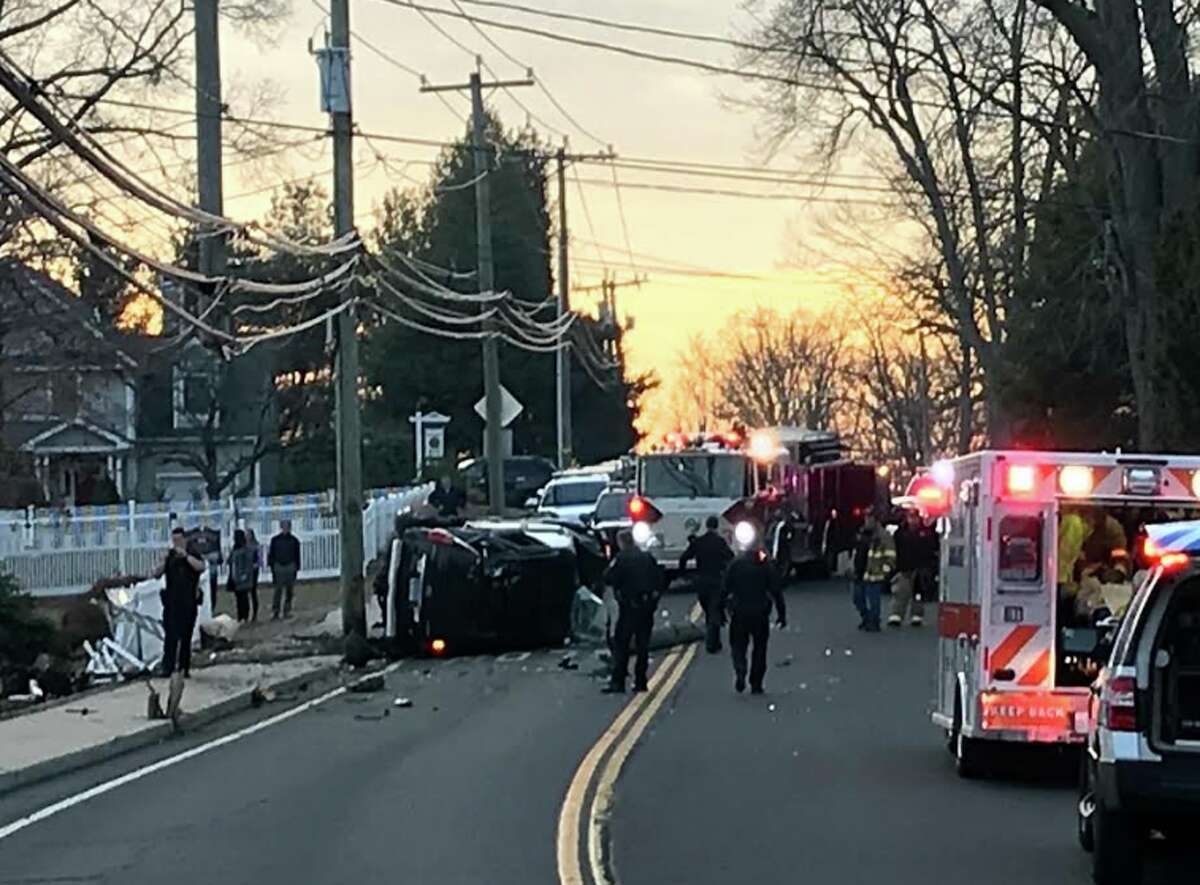 Nationally syndicated televison host Steve Wilkos, 53, a resident of Noroton Heights in Darien, was arrested Wednesday evening after turning himself at Darien Police headquarters.
He was charged with operating a motor vehicle under the influence and failure to drive right stemming from a one-vehicle accident on Jan. 21 in Noroton Heights.
• Darien Police name driver in Sunday rollover as nationally syndicated talk show host Steve Wilkos
Darien Police said on that date, at approximately 4:20 p.m., an officer on patrol discovered a one-car motor vehicle accident on West Avenue in the area of Turnabout Lane. The lone occupant of the vehicle was identified as Steven Wilkos. Due to Wilkos' injuries and the severity of the accident, he was transported to Stamford Hospital for further evaluation and treatment.
As part of the investigation, officers secured a search warrant for Wilkos' medical records which indicated that his blood alcohol content was .29% and over the legal limit the afternoon he crashed his vehicle. A warrant for Wilkos' arrest was then applied for and granted by Judge Blawie of the Stamford Superior Court.
After learning that there was a warrant for his arrest, Wilkos turned himself in at Darien Police headquarters Wednesday evening.
According to the Internet Movie Database, Steve Wilkos is the host of NBCUniversal Domestic Television Distribution's nationally syndicated series The Steve Wilkos Show. He was formerly featured on The Jerry Springer Show. Reports of Wilkos' accident were featured on TMZ, Page Six, and the Daily Mail Tuesday. Wilkos, once a Chicago native, has lived in Darien since 2009 according to the Chicago Tribune.