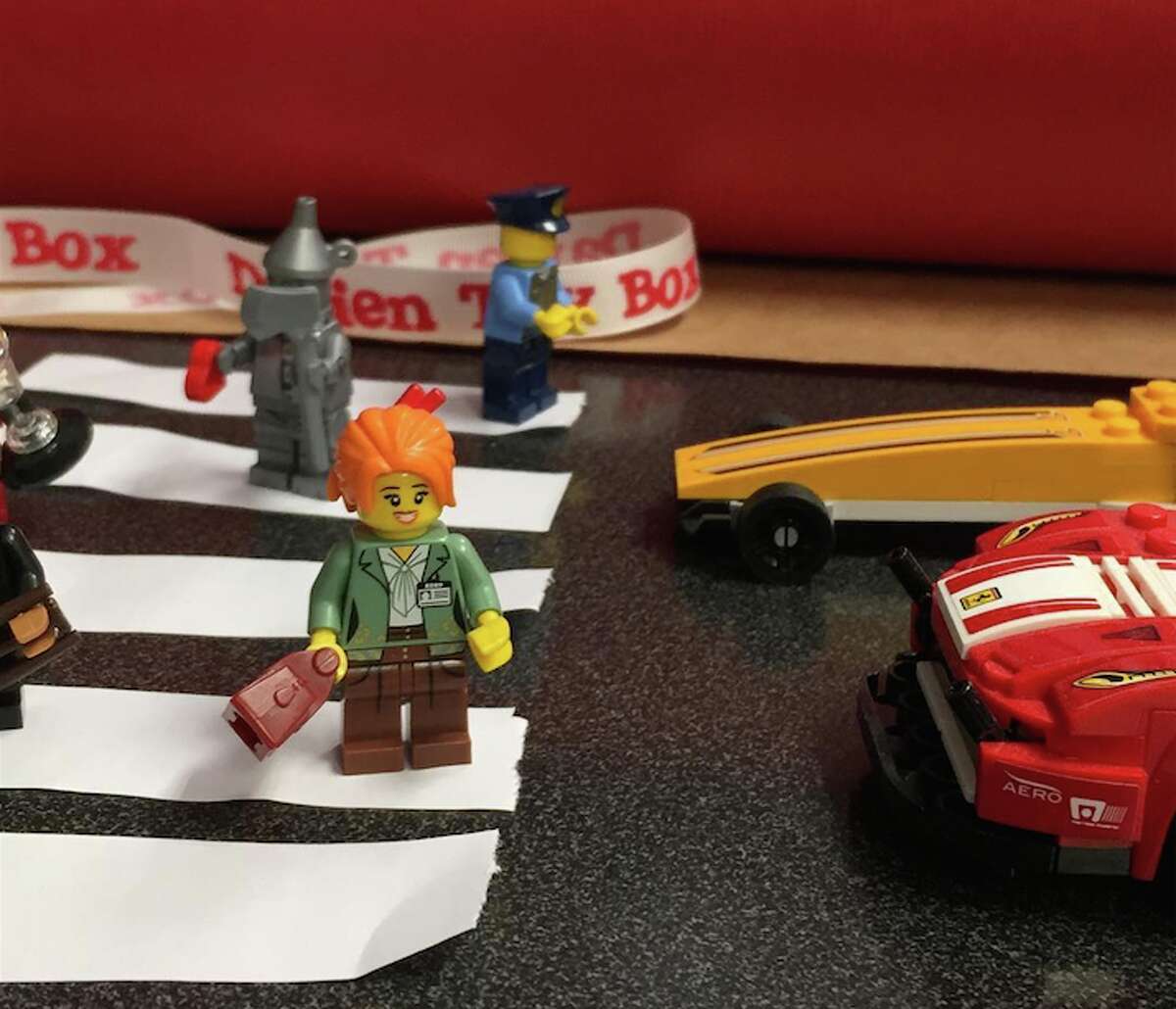 Darien town officials and residents have reacted to the recent incidents last month involving a pedestrian being hit by a motor vehicle while using a crosswalk. They have all offered ways to address pedestrian safety to prevent further accidents.
Within the month of March, there was a motor vehicle accident involving a pedestrian at the intersection of Post Road and Center Street, and another one at the intersection of Middlesex Road and Hollow Tree Ridge Road. Both pedestrians were using a crosswalk and both sustained minor injuries.
First Selectman Jayme Stevenson spoke highly of the dynamic speed signs that have been put up in town. They've been installed along the Post Road in the area between the library and Town Hall, and also near the YMCA on the Post Road.
Stevenson said their purpose is to make motorists aware of their speed and to slow down.
"We believe collectively that the dynamic speed signs have a notable impact on drivers," she said.
In addition, because of the dynamic speed sign's effect on Hoyt Street near Holmes Elementary School, Stevenson she said she hopes to potentially install more on another town or state road, such as at Royle or Tokeneke schools, and maybe Hindley.
She added that currently, there's funding to install several more of them townwide, "so I would believe within the next six months, you will see those installations. They have to be installed with approval by the Connecticut Department of Transportation because most of these locations are on state roads."
The town's public works department and local traffic authority are the liaison with CT DOT.
When speaking about traffic safety, Planning & Zoning Commission Chairman John Sini made reference to the Corbin District, a mixed-use redevelopment that will soon be built, which spans from Corbin Drive to the Bank of America building on Post Road.

"Pedestrian access and safety were very important aspects of the Corbin Area's site plan approval by the commission," Sini said. "I am hopeful that the State DOT recognizes the importance of adding crosswalks on Post Road to make downtown Darien a more walkable and vibrant community."