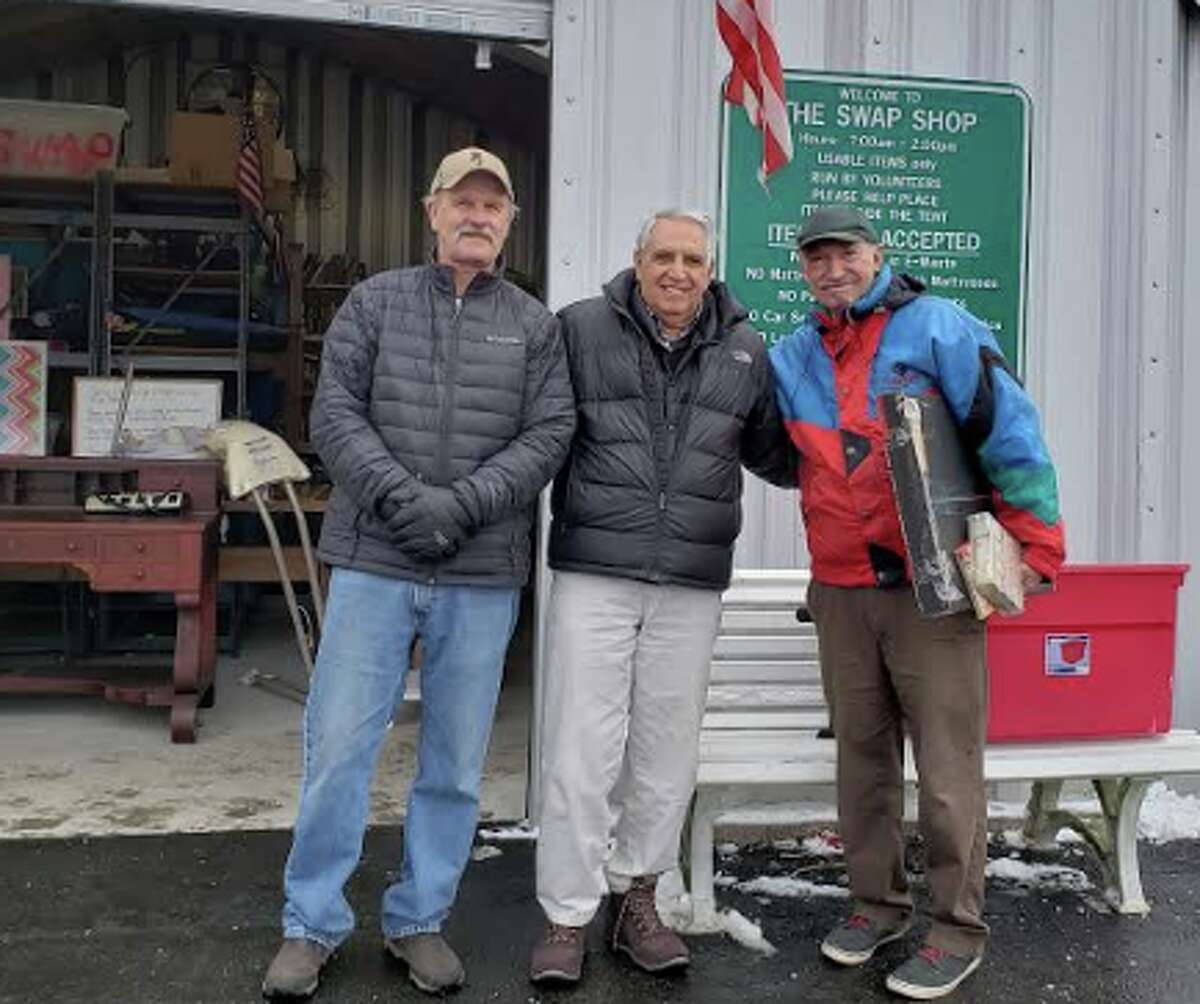 On many Saturdays in the 1950s, Dan Dolcetti and his friends could be found at the Darien town dump, scavenging. They spent hours sorting through a big pile of trash, but in that pile, he and his friends would find treasures.
"I wanted to find a very rare record by The Tune Weavers on Casa Grande Records," recalled Dolcetti, a developer, who still lives in town. "I was so excited when I found it in a box full of records."
He was also on the hunt for comic books, especially of Richie Rich, Archie, Donald Duck, and Superman.
"My best music find is a sketch of Elvis Presley signed by him. He wrote 'Don't be cruel' on it," Dolcetti said.
Dolcetti and his friends found countless items at the town dump over the years, such as furniture and clothing. He also found stereos, a TV, and a piano for which his son eventually took lessons.
"We used to love the dump," he said.
Due to insurance issues, about 30 years ago, the town stopped people from picking up items at the dump. Dolcetti said he and many of his friends who still lived in town wanted to bring it back. After having a conversation about it one day while eating at the Sugar Bowl, they got the ball rolling and contacted Evonne Klein, who was the First Selectman at that time.
"She thought it was a great idea," he said. "She told us that a team has to manage it and clean it."
The first Swap Shop in 2009 was housed in an old tent. The new building opened in 2017. Darien received a $20,000 grant from the Connecticut Department of Energy & Environmental Protection towards the Swap Shop building.
"It was very popular right from the beginning," Dolcetti said. "It's really like a community."
The Swap Shop, located at the Darien Recycling and Refuse Center (formerly called the town dump) at 126 Ledge Road, is open only to town residents. Its goal is to help residents exchange or donate household items they no longer need rather than throwing them away. Its hours are 7 a.m. to 2:40 p.m. Monday to Saturday.
Residents are able to take and exchange items on their own. All visitors must have a Recycling Center permit in order to gain access to the shop. Permit fees range from $40 to $120. For more information on permit fees, visit the town website and search Recycling and Refuse Center.
The Swap Shop operates under the Energy and Recycling Center Advisory Committee.
At any given time, the Swap Shop contains hundreds of items including everything from pots and pans, clothing, jackets, bedding, and beds to ski equipment, electronic, tools, and toys.
"It's the coolest thing going," said Darien resident Barb Hazelton, who has found a locker organizer, kitchen items, a chair, and hockey sticks there. "My kids all played hockey."
"I'm from Ohio. I've never experienced anything like this before," she added.
She once found a "brand new looking" party margarita set. "It was from Pier 1 Imports." The glasses were rimmed with orange and the glasses were rimmed with blue.
Donation places have gotten "very picky" with what they will accept, Hazelton said, adding "It's hard to get rid of stuff. You have to pay to pick it up."
"In the past, we would throw that stuff away but the Swap Shop has made a viable, convenient option to get it to somebody who values it," she said.