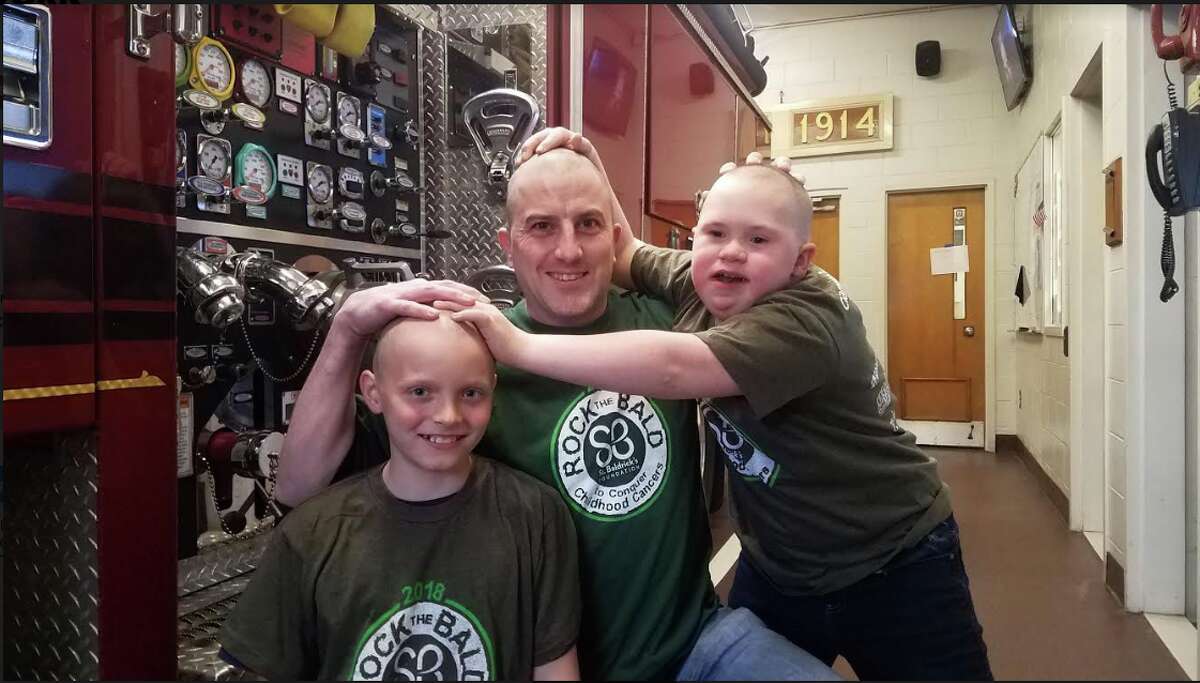 Darien, Noroton and Noroton Heights Fire Departments will again be holding a St. Baldrick's event to benefit children with cancer in their seventh annual event.
Last year, the Darien fire departments and other participants raised approximately $60,000. Approximately 60 participants volunteered to have their heads shaved for the cause and the event drew about 150.St. Baldrick's, a fund-raiser for children's cancer research, offers participants the opportunity to shave their heads in exchange for donations.Darien Fire Department Vice President Shane Smith first began participating in a St. Baldrick's event in Stamford at Bradford's in 2007. Then in 2008 and 2009, his fellow Darien firefighters began participating with him.
"The event was very successful! It's great to see people throughout the community come together in support for such a great cause," Smith said.
Eventually, the event was moved to the Darien Fire Department for their own event in 2013, which evolved into all three fire departments joining the effort following.
In the first year, 27 shaved their head and raised $10,637. In just four year years, in 2017, 73 shaved their head and raised nearly 10 times for a total of $93,994.
The St. Baldrick's Foundation is a volunteer-powered charity that funds more in childhood cancer research grants than any organization except the U.S. government.