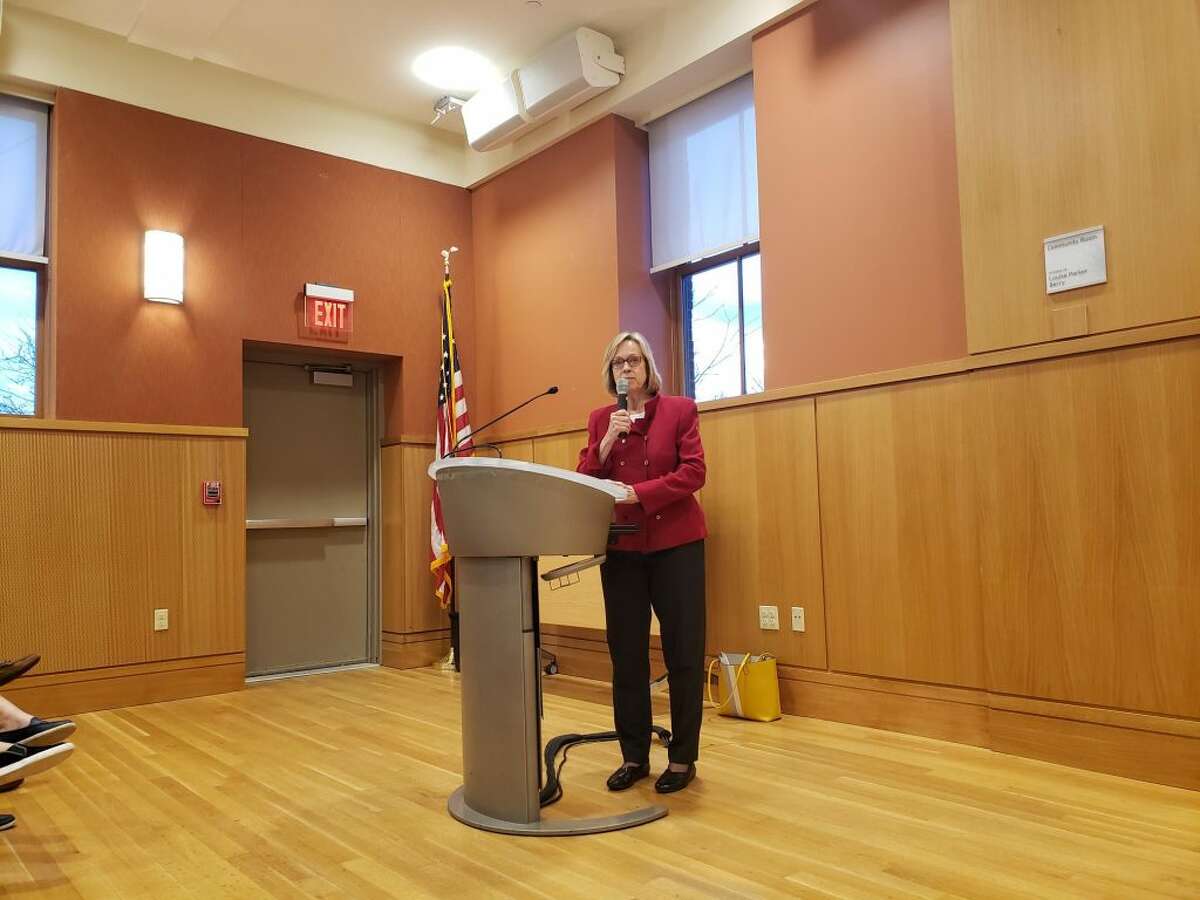 A heavy, somber tone could be felt in the air throughout the entire evening at the Community Conversation with State Rep. Terrie Wood, at the Darien Library on Thursday, March 14.
Wood, a Republican who represents the 141st District, which includes Rowayton and part of Darien, spoke about current topics in the news, such as school regionalization. She also shared her opinion and answered questions regarding the audience's extreme dissatisfaction with the current state of affairs in Connecticut.
About 50 people came to the event, including First Selectman Jayme Stevenson, Board of Finance Chairman Jon Zagrodzky, and Board of Education Chairman Tara Ochman.
Early on in the conversation, Wood said the biggest need right now is to "improve our economic standing in the country. Without growing the economy, we cannot recover from the recession. We cannot tax our way to prosperity."
Regionalization
Wood brought up Bill SB 457, sponsored by Senate Majority Leader Bob Duff, which proposes to amend state statutes to require any school district with a student population of fewer than 2,000 students to join a new or an existing regional school district.
Wood said this bill "makes some sense because they do need to consolidate. They do need to look at creating efficiencies."
However, there are "fixes" out there that can save money, she said, "other than the big hand of regionalization."
She further said there is a "significant question" on the financial advantages of regionalization.

"The biggest controversy with these regionalization bills is that there were no metrics or no mention of student accountability —or anything improving academic outcomes," Wood said.