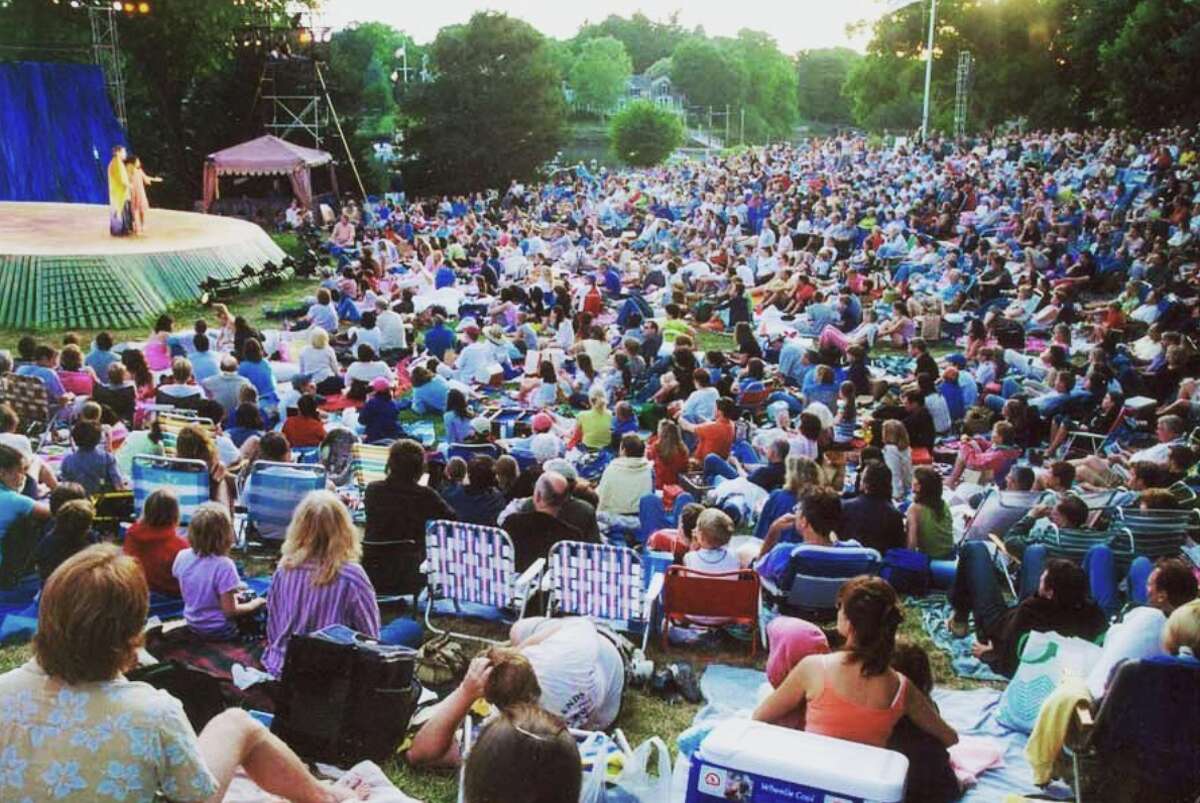 Shakespeare on the Sound presents "Twelfth Night" as this years 24th annual outdoor production at Pinkney Park in Rowayton for 16 performances.
From June 20 to July 7, one of Shakespeare's most loved comedies will take a look at love in all of its forms. The production will be set in the early 1950's in the seaside town of "Illyria," with the set design and costumes inspired by the Greek island Santorini, Croatia, and Cote d'Azure.
Producer Colin Liander said, "The natural setting of Pinkney Park is the perfect backdrop for Shakespeare's delightful seaside comedy. It is a tale of twins, shipwrecks, practical jokes, music, mistaken identity, battles of wit, outlaws and love."
Liander added something new about this year's production. "For the first time ever, we will be showcasing three of our education programs for the general public to view at our festival," he said.
Shakespeare on the Sound also maintains an arts education and apprentice program, where they devise versions of Shakespeare's plays in classroom workshop at local schools.
"Our Apprentice Company's 'Shakespeare in 30 minutes' tours libraries, schools, and community centers before taking up residency beside the main stage in Pinkney Park. Our First Folio Kids Corner engages patrons of all ages in the world of Shakespeare. We will showcase our recent school tour of R&J 4EVR for all to enjoy for an evening," Liander said.
Liander added, "We love seeing what our festival does — it provides a community event and an evening in the open air along the banks of the Five Mile River. A place for picnics, friendly gatherings, family, creativity, and art. The chance of introducing Shakespeare to anyone for the first time or giving a seasoned Shakespeare fan the opportunity to revisit this wonderful comedy."
Also this year, the Darien Arts Center will be partnering with Shakespeare on the Sound, for Twelfth Night Jr. The camp for grades seven through ten will be from June 24 to July 5 (No class July 4), 11:30 to 5:30 p.m., $910. Campers will explore and rehearse a forty-five minute version of Twelfth Night. This version will be directly adapted from the script used in Shakespeare on the Sound's main stage production. Campers will learn acting techniques for creating character, the difference between monologue and soliloquy, general stagecraft, and more.
More info for the camp can be found at darienarts.org.
Tickets can be purchased on http://www.shakespeareonthesound.org/ .