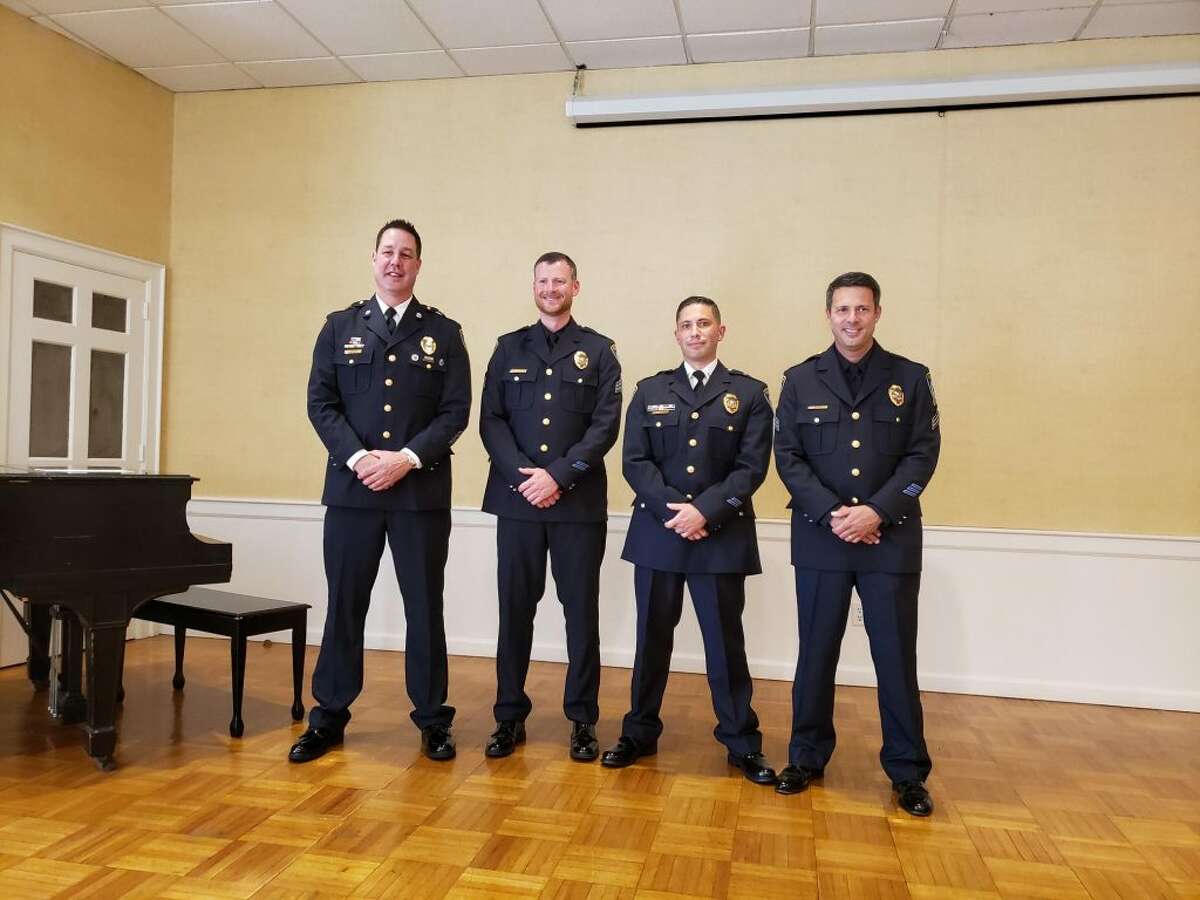 While hiring the right people may be key to a police department, their promotions are even more critical, said Darien Police Commission Chairman J. Paul Johnson on Wednesday, June 26, at the Darien Police Department Promotion Ceremony.



In his speech, Johnson said the "most important things we do as a police commission is hiring new officers and promote existing ones. It's an honor when we bring these new people in, but the promotion is much more important because it shows that we have chosen really great people — and we certainly have, this round," said Johnson to about 100 people at the ceremony, which was held at the

Darien

Community Association.