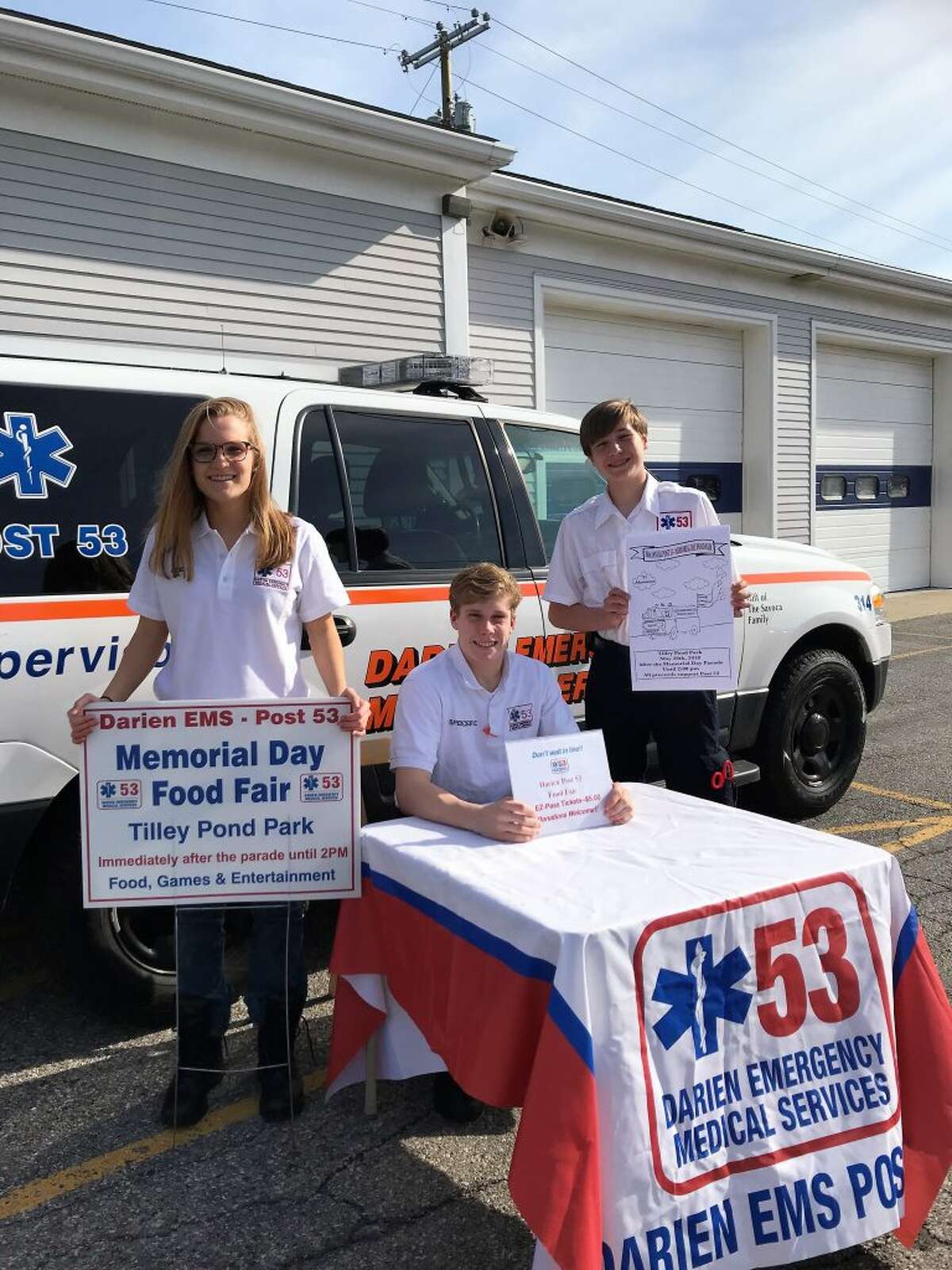 Darien EMS-Post 53 will begin pre-selling admission tickets for its annual Memorial Day Food Fair outside select retail locations starting May 10.
"Make this annual Darien tradition a breeze when you arrive following the parade with your tickets in hand! No waiting in line. Get right to the fun!" said Gayle Close, co-chair of ticket sales for the Post 53 Food Fair. "Thanks to select local retailers, tickets to the Fair will be on sale over the next few weeks. We are grateful to our retail partners for their ongoing support allowing us to set up shop outside their doors."
"The Fair has become a real community tradition, fun for the whole family. And it's also a great way to support the important work of Darien EMS-Post 53," Close continued. "When you see tickets on sale, we hope you'll take a moment to support us, and then come by on Memorial Day to join the fun!"
Tickets are $5 each and will be sold by young adult Post 53 members outside the following locations:
May 10: Heights Pizza and Tengda Asian Bistro Darien
May 11: Danny's Cycles, Darien Sport Shop, Dunkin Donuts, Jake's Place, Ring's End and Wild Birds Unlimited
May 12: Palmer's Market and Vavala's Deli & Catering
May 17: Height's Pizza
May 18: Bodega Taco Bar, Splash Car Wash, Johnny's & Company, Nielsen's Florist & Garden Shop, Ring's End, Stop and Shop Noroton Heights Shopping Center and Vavala's Deli & Catering
May 24: Tengda Asian Bistro Darien
May 25: Caffe Nero, Dunkin Donuts, Palmer's Market, Stop and Shop Goodwives Shopping Center and The Goose American Bistro and Bar
Ticket sales give people a chance to talk with Post members to learn more about Darien EMS-Post 53 services and programs, in particular the National Stop the Bleed event being held at Post headquarters on May 19.
Founded in 1970, Post 53 provides emergency medical services to the Darien community at the highest level of excellence, using Darien High School students, adult volunteers and paramedics. The members of Post 53 are committed to achieving and maintaining the highest level of training and skill in providing pre-hospital care and transport to the citizens of Darien. Post 53 is recognized locally and nationally as one of the finest emergency ambulance services in the United States, for its consistently high quality of pre-hospital emergency care.