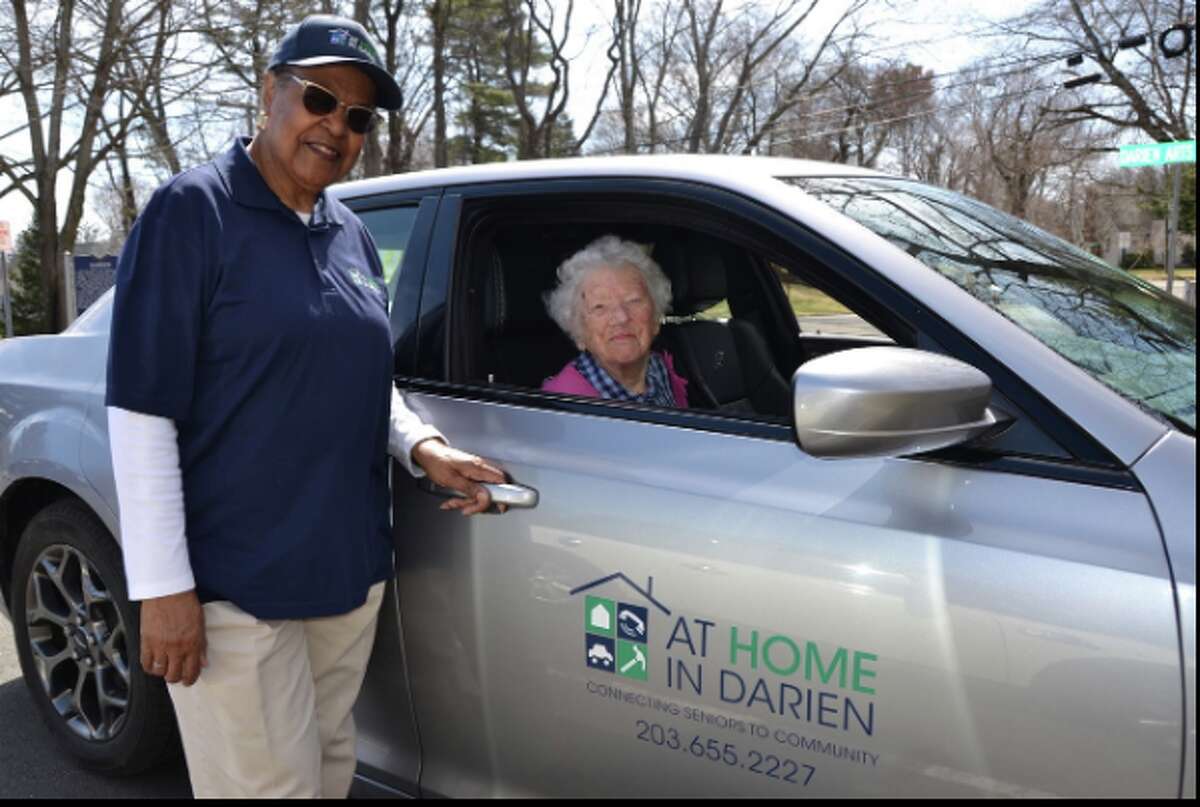 Lillie Williams calls them her babies. If she doesn't see them for a while, she'll go to their home to check on them.
"When my clients get sick, I go visit them, and have visited them in the hospital as well," said Williams, who is a driver for At Home in Darien, a nonprofit organization whose mission is to improve the lives of seniors and enable them to live in their homes for as long as possible.
All Darien residents 60 years or older are able to use At Home in Darien's programs and services free of charge. The majority of At Home In Darien funding comes from private donors.
The organization is celebrating its 10th anniversary this year with its first-ever fundraiser. The event will also honor those who have offered continuing support to the organization. Proceeds will go toward operating expenses and maintenance.
The celebration, which is open to the public, will take place May 10 from 7 to 9 p.m. at the Country Club of Darien, 300 Mansfield Avenue. Tickets are $125 and can be purchased through the At Home in Darien website at athomeindarien.org. The RSVP deadline is April 30.
Transportation
The primary service for At Home in Darien is transportation. There are hired part-time drivers, as well as volunteer drivers to extend the transportation options. At Home in Darien provided 342 rides in January and 228 rides in February throughout Norwalk, Stamford, and New Canaan, according to board President Susan Bhirud.
Williams, a Stamford resident and retired minister, drives seniors to appointments and errands twice a week. She said she has grown very attached to the people she gives rides to.
"I take them to doctor's appointments, grocery shopping, and wherever else they want to go," Williams said. "They don't have to bother their families or friends. We pick them up and drop them off."
Williams added that if it wasn't for the service, "they would be stuck in the house or paying great sums of money to get back and forth."
Darien resident Joan Davis said At Home in Darien's transportation services are "fabulous."
"They take me all over the place — Palmer's Market, the Lapham house at Waveny Park in New Canaan to play bridge, doctor's appointments, and physical therapy," Davis said. "It's just a delightful way to get around. It gives me independence."
Additional services
At Home in Darien provides weekly visitors to chat with seniors in their home, as well as a shopper, caller, and helper with small chores.
In addition, it organizes volunteer groups from the community to perform seasonal home maintenance, such as leaf raking and snow shoveling.
At Home also sends paid professionals to conduct in-home safety evaluations.
"We will send someone to your home to analyze situations that might be unsafe, in anticipation of a fall," said Bhirud, adding that this could be as "simple" as removing a rug or moving a chair.
The organization also sends out a monthly calendar of local activities, sells half-price taxi vouchers, and mails a newsletter containing events.
At Home also maintains a list of vetted service providers. "We give them the name of people who are safe, competent, trustworthy and fair in their pricing," Bhirud said.
The organization also provides free services to people under 60 who are handicapped.

"We try to find programs that we feel would be useful for Darien seniors, their family and caretakers, and bring these programs to town," Bhirud said."All of this is to make your home a place to grow old, with help from your community."