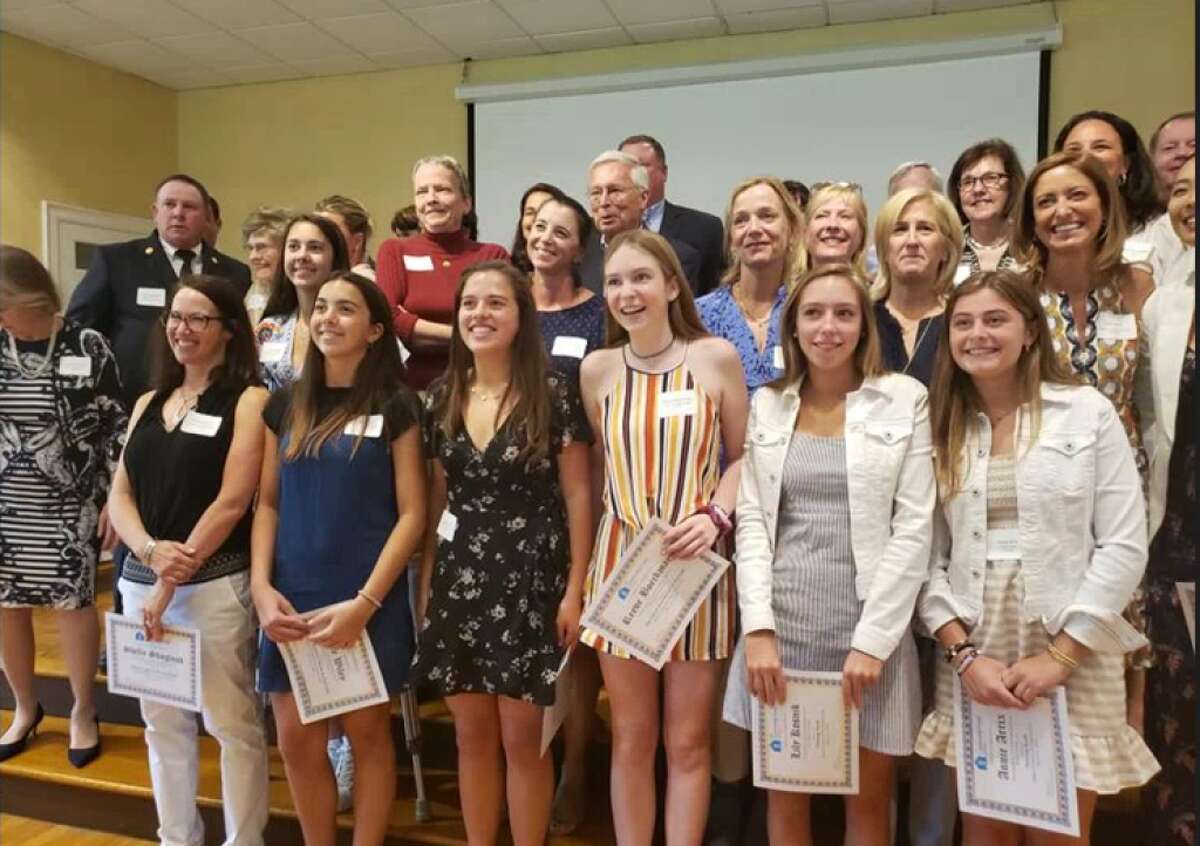 At the Darien Community Association on Tuesday afternoon, there was a packed room of people who shared something in common: They have all contributed to the betterment of their community.
They were being honored at the 40th Annual Darien Volunteer Recognition Day Luncheon.
The event, which had representatives from over 50 area nonprofits and honored 31 nominated guests, was hosted by The Community Fund of Darien and the Darien Community Association.
Those being honored spanned all age groups — from teens at Youth Asset, a student-run branch of The Community Fund of Darien, to 93-year-old Pat Parlette — who has volunteered at the Darien Community Association Thrift Shop for over 25 years, to every age in between.
Organizations the volunteers serve include ABC-A Better Chance, At Home in Darien, the Darien Arts Center, the Darien Book Aid Plan, and the Darien Depot Youth Center.
Other groups are Person-to-Person, the Tokeneke PTO, Darien TV79, the Darien YMCA, the Mather Homestead Foundation, and the Darien Historical Society.
First Selectman Jayme Stevenson, as well as Selectmen Marc Thorne and Susan Marks, attended the event.
"We are so grateful for everything that all of you do every single day to make this community as incredible as it is, and each and every year, I'm just astounded by the level of volunteerism and the contributions that you and your organizations make to bettering the town of Darien," Stevenson said to all the guests. "The Community Fund of Darien is the leadership organization that improves the lives of our neighbors in need in Darien, Norwalk and Stamford by investing wisely in human service agencies and community initiatives."
For 40 years, the annual Darien Volunteer Recognition Day Luncheon "has honored outstanding members of our community who give their time, talents, and resources to make a difference in the lives of others," Stevenson added.
While guests ate a buffet lunch, each of the volunteers were called up to the stage where a detailed description of their volunteering efforts was read out loud.
Guest speakers