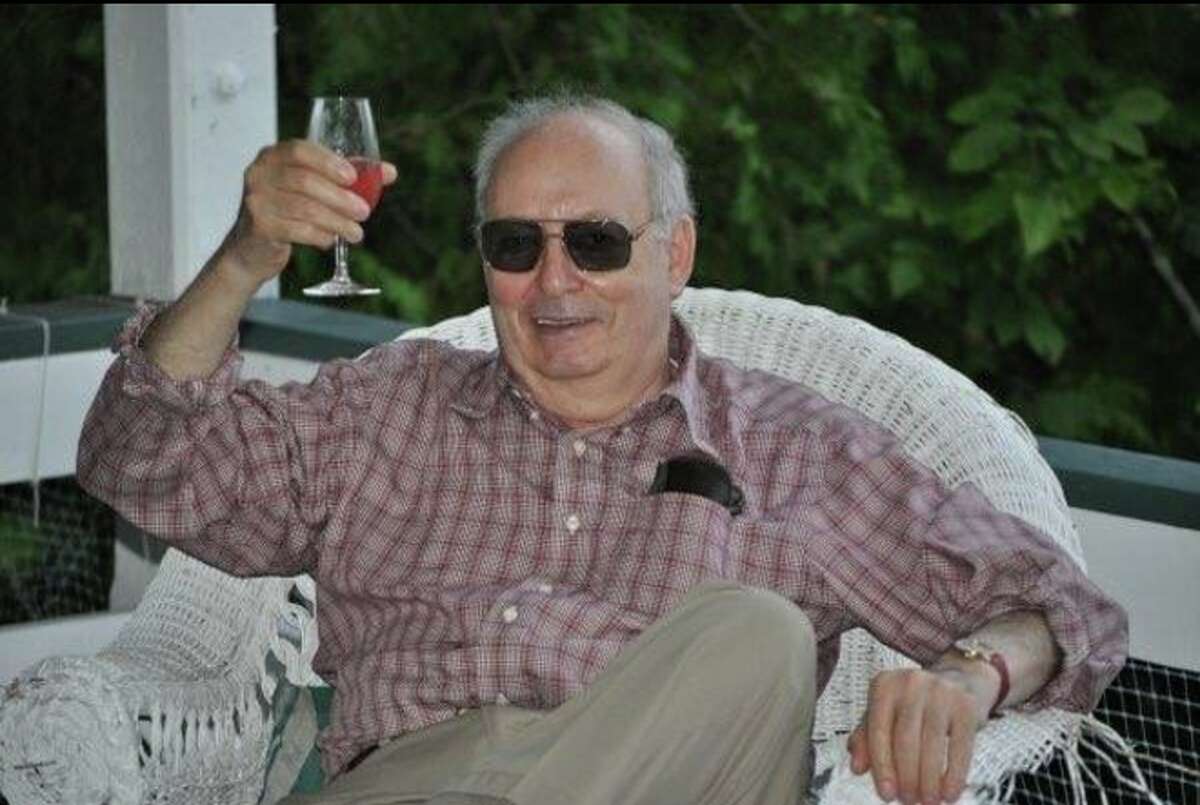 A service celebrating the life of James Armour, husband of former long-time Darien Representative Town Committee moderator Karen Armour, will be held on Saturday, May 20 from 1 to 3:30 p.m. at St. Luke's Episcopal Church, 1864 Post Road.
Mr. Armour died in Stamford, Connecticut, on October 7, 2016, at the age of 86. Jim is survived by his wife, Karen Ahlberg Armour; three daughters, Rabbi Victoria Armour-Hileman of Atlanta, Georgia; Allison Armour-Garb (Bradley) of Slingerlands, New York; and Julie Armour (Tom Jones) of Summit, New Jersey; and grandchildren Isabel, Zev, Charlie, and Carson. He was predeceased by his sister, Jacqueline Armour, and by his parents, Beatrice Peters (née Kalt) and David Armour.
Jim was born on January 27, 1930, in Brooklyn, and grew up in Larchmont, New York, where he met lifelong friends and fly-fishing buddies Larry Rosenstadt, Ed Nusbaum, and Joe Andress; became an Eagle Scout; and graduated from Mamaroneck High School.
Read James Armour's full obituary here.
He met Karen at a Kentucky Derby party in Manhattan, and they married in 1966. They settled in Darien, Connecticut, where they raised their daughters and, later, he became an enthusiastic member of the Darien Men's Association. Jim and Karen continued the party throughout their 50 years of marriage. After they retired, they began spending summers surrounded by friends and their growing family on beautiful Lake Massawippi in North Hatley, Quebec.
Jim adored being a father and was endlessly proud of his daughters' professional accomplishments, expertise, and talents. Family and friends will remember him for his wisdom, dance moves, charades prowess, and relentless sense of humor (affectionately known as "pun-ishment"), among many other things. He was a kind, caring person and a devoted dog owner. In addition to trout fishing, playing golf, and listening to music, Jim enjoyed boating, and he always said that his first job—as a launchman at the local yacht club when he was a teenager—was his favorite.
In lieu of flowers, donations in Jim's honor can be made to Darien Post 53 EMS at http://www.post53.info/donate