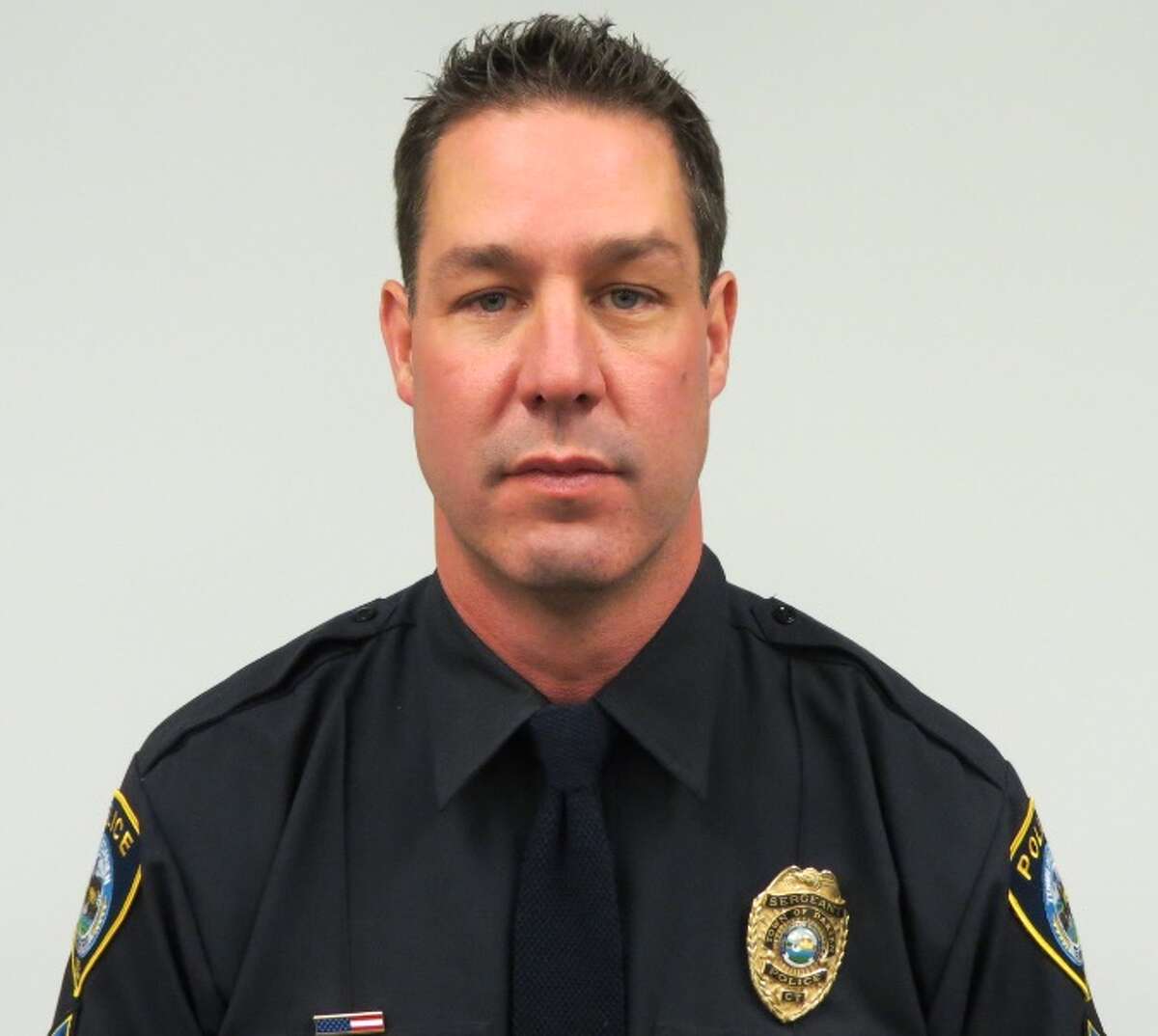 Darien Police Chief Ray Osborne and the Darien Police Commission announced Tuesday the promotion of Lt. Jeremiah P. Marron Jr. to the rank of captain, effective June 2.
Captain Marron is a 23-year veteran of the department. Graduating from the Connecticut Police Academy in 1996, Marron has served the department with distinction in both the detective division and field services as both an officer and supervisor. At this time, he is currently serving as the administrative lieutenant.
Marron was appointed as a patrol officer in 1996, sergeant in 2006 and lieutenant in 2017. He served on the Southwest Regional Emergency Response Team for 9 years and was a field training officer for 6 years. He is one of the department's public information officers and is a member of the SCUBA Team, serving as a rescue diver. Marron is also the K-9 Unit and Accident Investigation Team Supervisor.
Marron is a 2016 recipient of the United States Attorney's Award and holds a bachelor's degree in criminal justice from Sacred Heart University. In addition, he is a graduate of both the Roger Williams University First Line Supervisor and Police Mid-Management Schools, a 2012 graduate of the University of New Haven Center For Advanced Policing, Innovation in Police Management Program and the 2018-2019 Police Leadership Institute program at Sacred Heart University.
Marron is a second generation Darien Police Officer, son of the late Captain Jeremiah P. Marron, Sr., who also served the Town of Darien with honor and distinction from 1967 to 1989, and Pauline Marron, formerly of Darien.
"On behalf of the entire staff of the Darien Police Department, we offer our sincere congratulations to Captain Jeremiah P. Marron, Jr. on this well-deserved promotion," the department said.