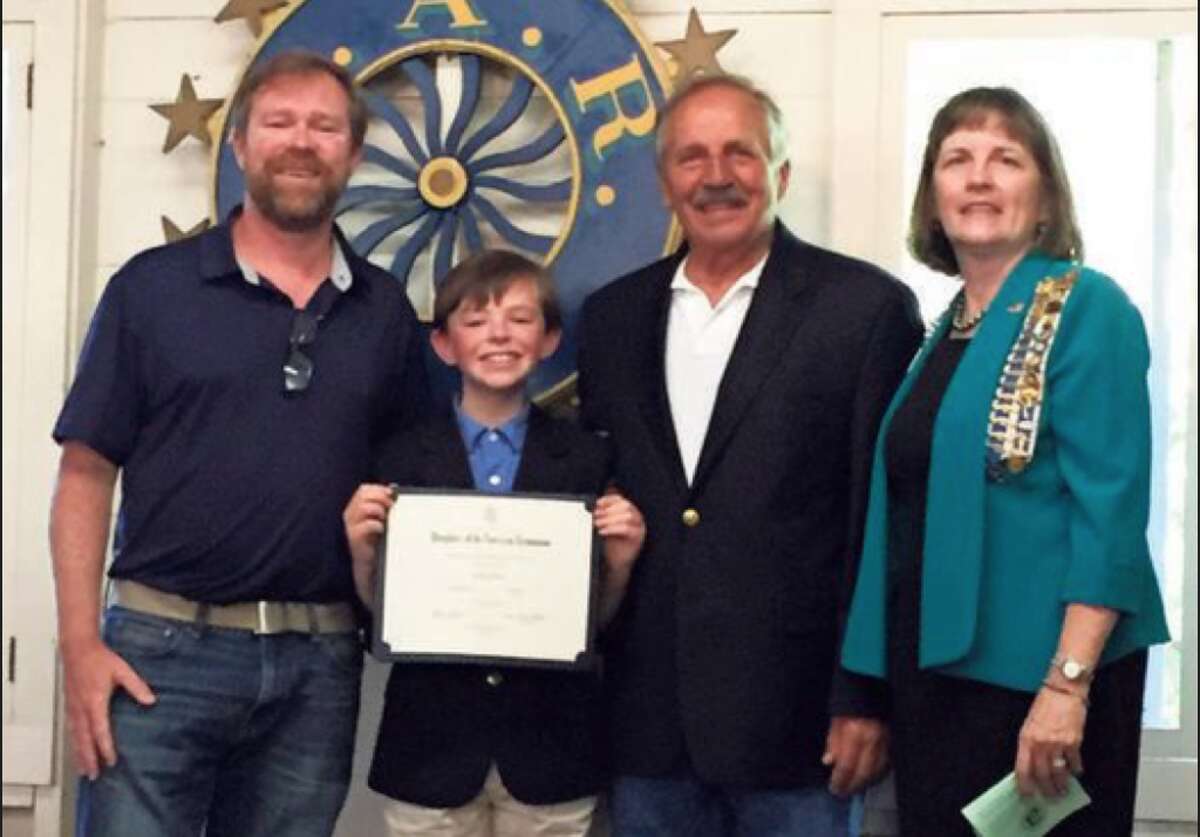 Hindley School Fifth Grader, Brady Eldredge, who last February won Darien's Good Wife's River DAR Fifth Grade Essay Contest with his writing on the "Women's Suffrage Campaign," has won first place in the CTDAR State Essay Contest and recently was named the Northeast Division DAR Fifth Grade Essay Contest winner. Brady is the son of James and Jennifer Eldredge of Darien. Brady read his award-winning essay and received his Award Certificate from CTDAR American History Chairman, Katherine Bue-Hepner at the CTDAR Board of Management Meeting held at Matthies Hall, part of the historic Oliver Ellsworth Homestead in Windsor, CT this past weekend. His family, CTDAR state officers and Good Wife's River Chapter Honorary Regent and CTDAR Treasurer, Katherine Love attended. Sandi MacPherson is the local Essay Contest Chairman.
The 19th Amendment to the U. S. Constitution was approved by the United States Congress in 1919, and adopted in 1920. This amendment granted American women the right to vote and hold elected office. Children were asked to discuss the impact of the amendment on America both socially and politically. Brady's essay won out over the best fifth grade state essays in the entire Northeastern Division which includes the seven states of Maine, Massachusetts, Rhode Island, New York, New Hampshire, Connecticut, and Vermont. His Essay is now entered into the National DAR competition.
Good Wife's River Chapter members congratulate Brady on his superior writing skills and are proud of his accomplishments. Membership in the DAR is open to any woman over the age of 18 who can trace her direct lineage to a male or female Patriot whose last act was to serve the cause of American independence during the Revolutionary War.
Below is Brady's full essay:

The Women's Suffrage Campaign What Could Have Happened