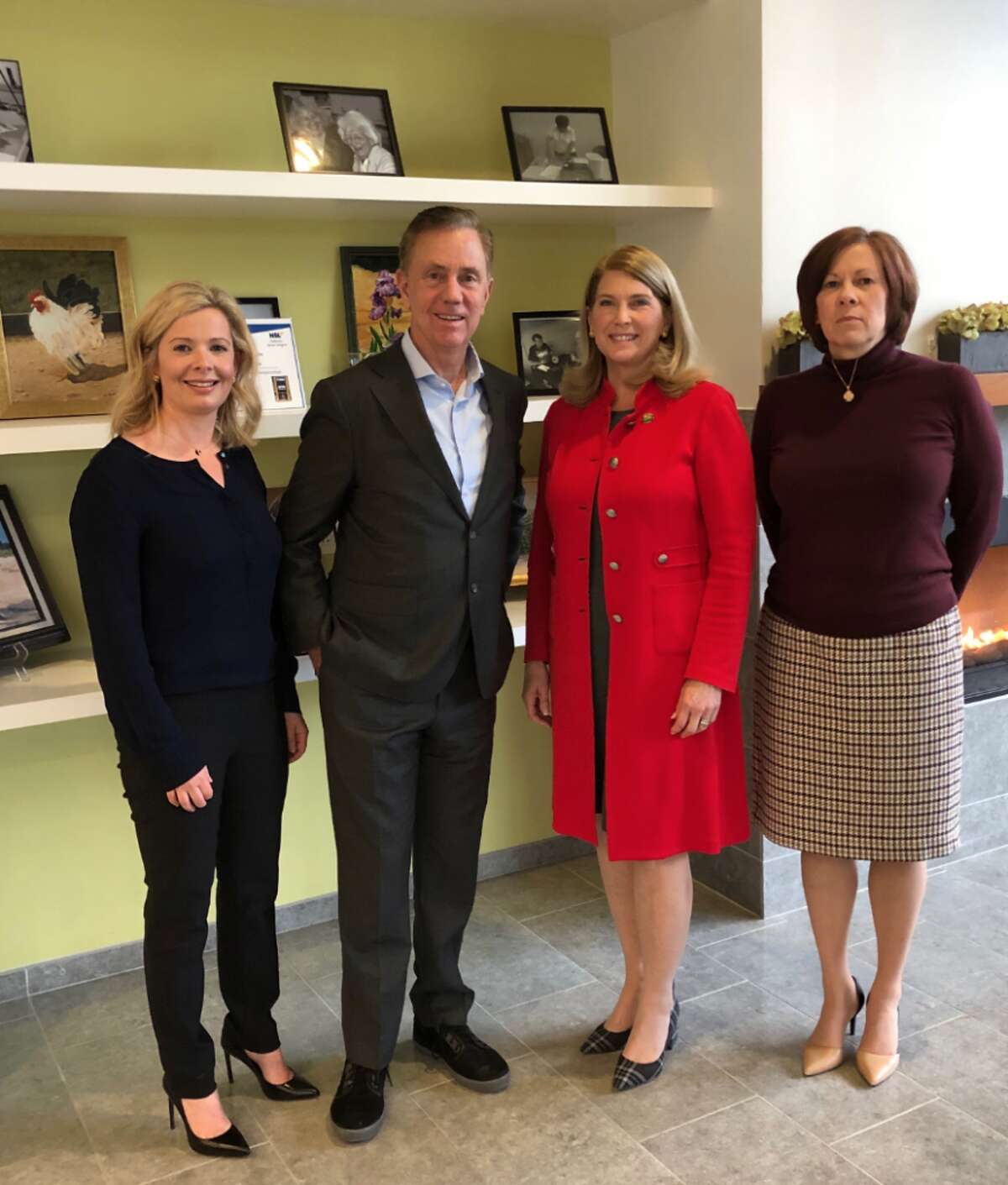 Governor Ned Lamont visited Darien on Monday, a visit which left First Selectman Jayme Stevenson "optimistic" for the future, she said.
Lamont had a private meeting with Stevenson for about 30 minutes before a larger meeting and visit to the Mather Center.
"I wanted to show him how Darien invests in making life better for our seniors," Stevenson said. That larger meeting included town administrator, police chief and directors of Finance, Planning & Zoning and Public Works as well as Board of Education Chairman Tara Ochman.
Stevenson said Board of Finance Chairman Jon Zagrodzky was invited but unable to attend.
Lamont, who was scheduled to arrive about 11:30, arrived early and was "very generous with his time," Stevenson said. Though he did not share specific policy initiatives in advance of his budget address next week, Governor Lamont noted that his number one priority is to address the fiscal condition of the state including the need to address long term pension and healthcare liabilities that are consuming more of the state's resources and to make Connecticut a more business-friendly state.
Stevenson said she offered her insight as both first selectman and chairman of WestCOG on the importance of investments in transportation, particularly commuter rail investments, recent proposals to mandate regional school consolidations and Governor Malloy's former proposal to share in the cost of teachers' pensions.
"As a business man and entrepreneur, I believe Governor Lamont will bring the power of technology and ingenuity to the difficult tasks ahead." Stevenson said though the governor initially just asked to meet with her, she felt it was important to include her team, Ochman and Zagrodzky.
"I'm grateful Governor Lamont is taking time from his very busy schedule to meet with small town leaders to hear our thoughts, ideas and concerns. In my tenure as first selectman, this is the first time a governor has reached out," Stevenson said.