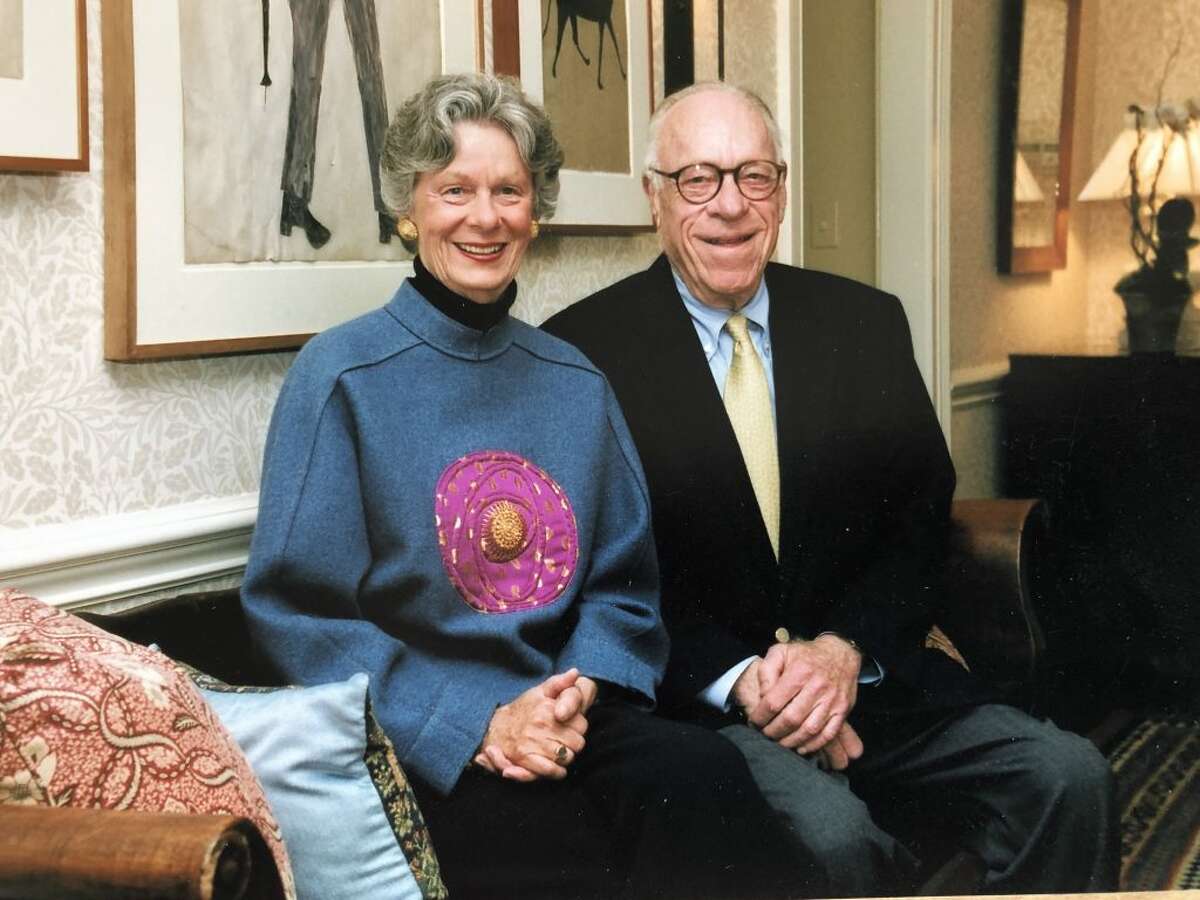 Early last summer, as flowers began to bloom around her home of more than 50 years on Hollow Tree Ridge Road, former Darien First Selectman Ann Mandel made a momentous decision — to donate her 2.7 acre property to the Darien Land Trust in honor of her late husband, Steve Mandel.
"I decided to make the gift to the Darien Land Trust because Steve and I value the rural areas still left in town and we believe in trying to do our best for the environment," she says. "We wanted to preserve what little open space is left."
Ann arrived in Darien in 1935, at age 4, when her family moved to town in time for her to enroll in kindergarten at Hollow Tree Elementary, then part of Darien Public Schools. The town had just 5,000 citizens at that time, meadows abounded and many roads were unpaved. Ann recalls biking the rural streets from one end of town to the other with hardly a car in sight.
"My childhood in Darien was idyllic," she recalls. "All the ponds froze. I would come home from school and put on my skates. Some days we would cross-country ski on the golf course or over the hills at Woodland Park, which was then called Irving Woods."
After graduating from Darien High School, Ann left town for college and a few years working in New York. When she returned in 1956 with husband Steve Mandel, the town had tripled to about 15,000 residents. No longer a rural outpost, Darien was a rapidly expanding suburb. Ann and Steve both stepped into leadership roles in town, using their talents to help the community meet the needs of an expanding population.
"We tried to be good citizens," says Ann. "I joined the Board of Education when my children were in school as well as the Darien Library, where I was President. Later, I became interested in town government and was involved with the Board of Finance. The next logical step was First Selectman."
Sure enough, in 1986, Ann Mandel became the first woman in Darien to serve as First Selectman. She set to work building a new police station as well as housing for the elderly on the Post Road. Ann made notable improvements to the town she had called home for most of her life.
In the meantime, Steve Mandel, then President at Allstate Welding Products in Elmsford, New York, also led organizations that served the town.
Steve served on the board of trustees of the Darien Library, where he rose to the role of President. He later became President of the Darien Community Fund, then the United Way, and also played a large role in fundraising as a board member at Post 53.
At the Darien Land Trust, Steve made important contributions for three years as a trustee, and then became President in 1977. A proud accomplishment during his four years of leadership was the acquisition of Round Meadow in Scott's Cove, a gift from the children's book author John Oldrin and his wife Jinnie, a naturalist.
"In those days, the Darien Land Trust was a small operation, just getting going," says Ann. "People began to realize our environment is precious, trees are precious and the land is disappearing."
At the end of Steve's tenure at the Darien Land Trust, 122 acres of land had been preserved. That number has grown to more than 215 acres today. This increase is largely the result of generous donations from families who gave their property or allowed for a conservation easement to permanently preserve it as open space. The Mandels' decision to make a gift of their property was inspired by their neighbors.
"Our neighbors on Hollow Tree Ridge donated land to the Darien Land Trust years ago," says Ann Mandel. "We also wanted to protect this corner of town from overdevelopment, to keep it a little bit rural. "
The Mandel property is in a highly visible location close to five other Darien Land Trust properties in the upper Hollow Tree Ridge Road neighborhood that together help maintain the character of the area. Another significant property came from the Ford family, who donated two acres as well as a five-acre easement in 2008. Though these collective properties are not adjacent, their close proximity provides more than 12 acres of protected land in the region. The preserved habitat supports wildlife, including local and migratory species of birds and a multitude of pollinators across the seasons.
"The Mandel's generous donation helps the Darien Land Trust build on its existing greenway of permanently preserved properties in this area of Hollow Tree Ridge Road and neighboring areas," says Flip Huffard, a trustee and past President of the Darien Land Trust. "These greenways are incredibly important as a way of preserving the scenic value of Darien and connecting these preserved environments for the animals and plants that live there."
Notably, the Mandel estate is the third property in recent years where a generous donation has allowed the Darien Land Trust to demolish the existing house and return the land to its natural state. A decade ago, a meadow was created on Nearwater Lane where a house once stood and more recently, in October, a three-acre preserve was created on Hoyt Street with an entrance gate, allowing public access to trails and meadows, thanks to a generous donation from the Piacentini Family.
There is now a meadow where the Piacentini house once stood and trails connect it to the Olson Woods Nature Preserve.
The properties preserved by the Darien Land Trust, which include wetlands, tidal marshes, forests and meadows, not only add to the natural beauty of our town, they also support diverse plant and animal life that benefits the environment. After five decades of stewardship, there are now numerous places where the rural character of Darien so cherished by Ann and Steve Mandel is permanently intact.