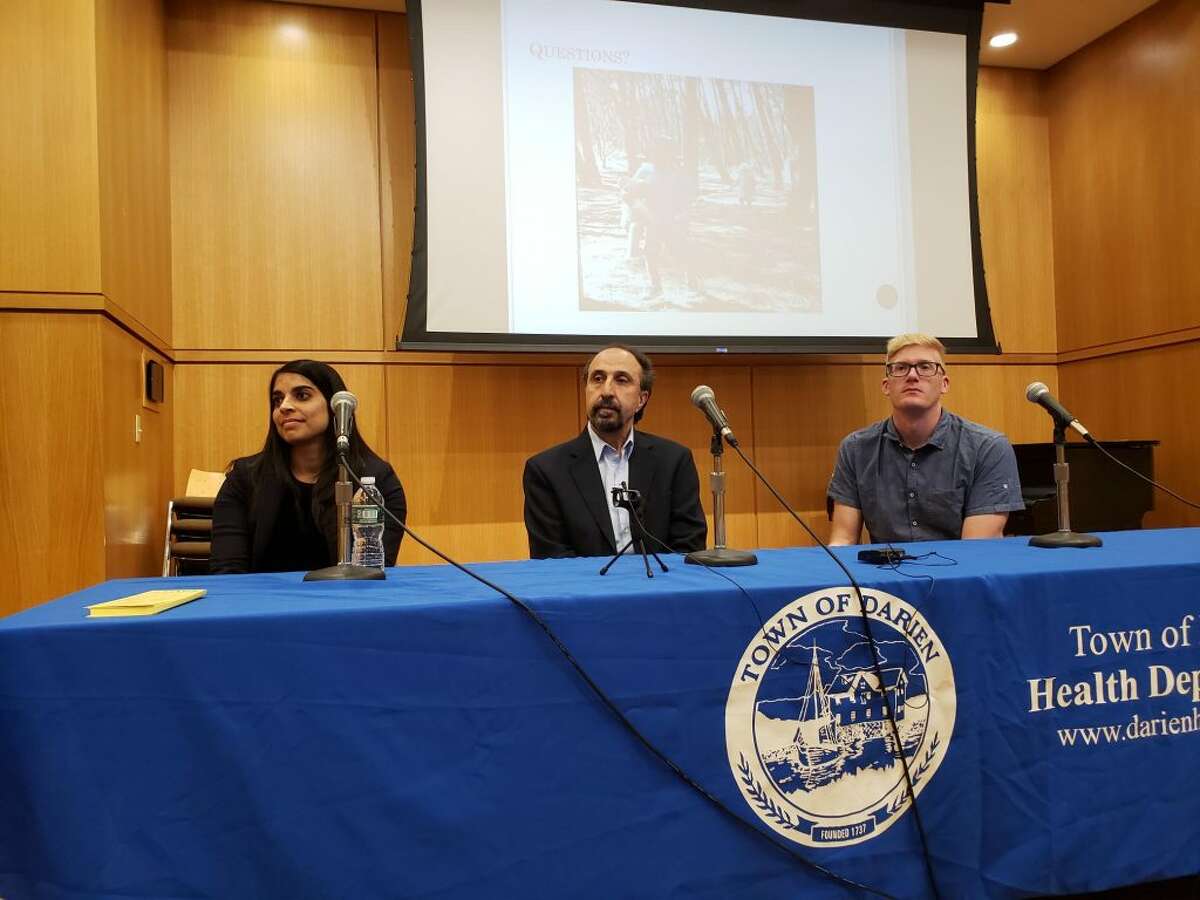 It's not necessary to go to neighborhood parks in order to encounter ticks. Seventy-five percent of Lyme disease cases are contracted in one's own backyard.
That's just one of the facts shared by experts at a recent community conversation at Darien Library, called Fight the Bite.
The talk, which was sponsored by the Darien Library and the Darien Health Department, featured several scientists including Dr. Goudarz Molaei, Ph.D. Molaei is a research scientist and director of the Passive Tick Surveillance and Testing Program at CAES (Connecticut Agricultural experiment station).
Increased tick activity
The CDC (Centers for Disease Control and Prevention) recently reported that during the last 13 years, the number of diseases as a result of tick, mosquito, and flea activity has tripled, according to Molaei.
Nearly 94 percent of all diseases are tick-related and only 6 percent are the result of mosquito activity, he added.

"Ticks are highly efficient vectors of human diseases," Molaei said. "They are abundant. A single black-legged tick can lay up to several thousand eggs. Each one of those eggs develops into a larvae and the cycle continues."