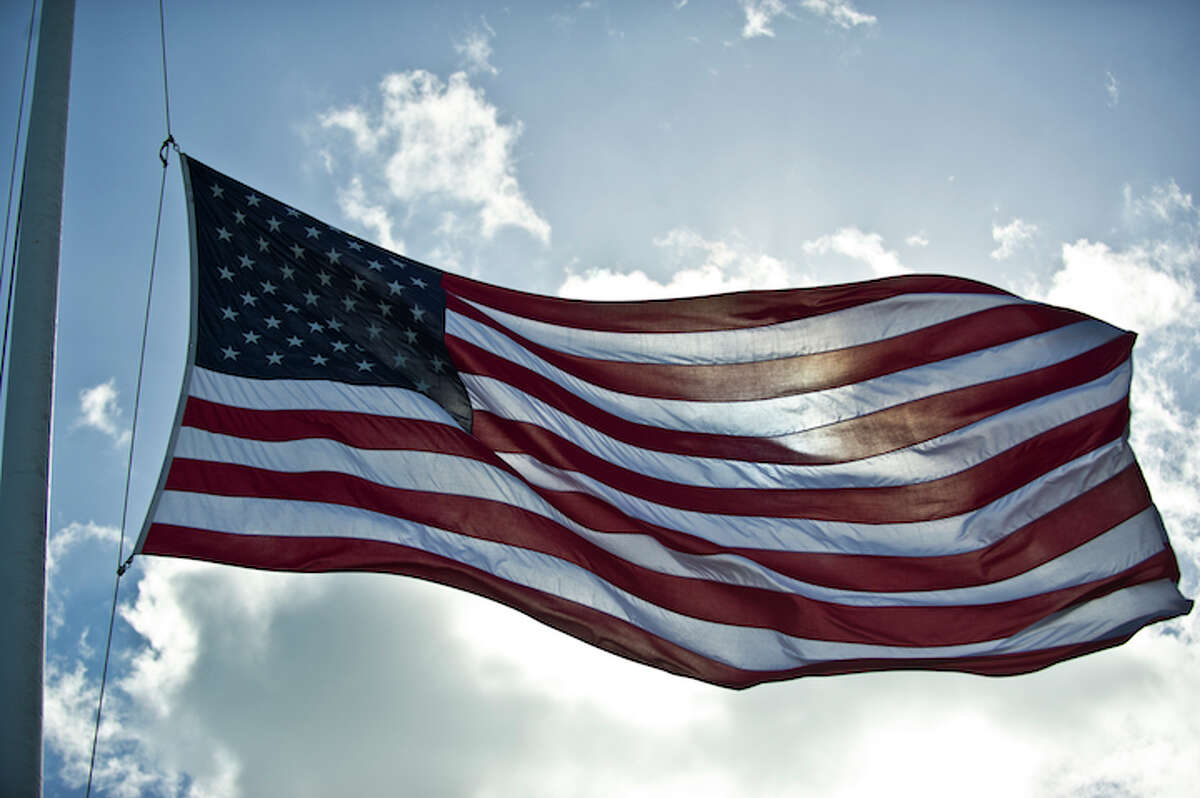 Darien's Monuments and Ceremonies Commission will partner with Darien's Veterans of Foreign Wars Post #6933 to host Darien's annual Flag Day Ceremony on Friday, June 14, at 4:30 p.m. at Veterans Memorial Circle in front of the Darien Town Hall.
Led by M&C Commission Chairman, David Polett and VFW Commander, Lenny Hunter, veterans and residents will recite the poem," I Am Your Flag," as the old flag is retired.
State Representative, Terrie Wood is again sponsoring a flag collection to "Retire Your Worn American Flags," until June 14th. Drop off locations for tattered worn flags include the Darien Library, VFW Post #6933, and the Darien Town Hall. These flags will be disposed of with respect and dignity. The Monuments and Ceremonies Commission urges all citizens to take a look at their flags and think about putting up a new one if theirs is in poor condition.
Town Selectmen and the VFW Color Guard will participate as old flags are collected and retired and a new flag is presented and hung on the Town Hall Flagpole. Town officials, Girl and Boy Scouts and first responders have been invited to attend this ceremony. The public is encouraged to attend.