This is a carousel. Use Next and Previous buttons to navigate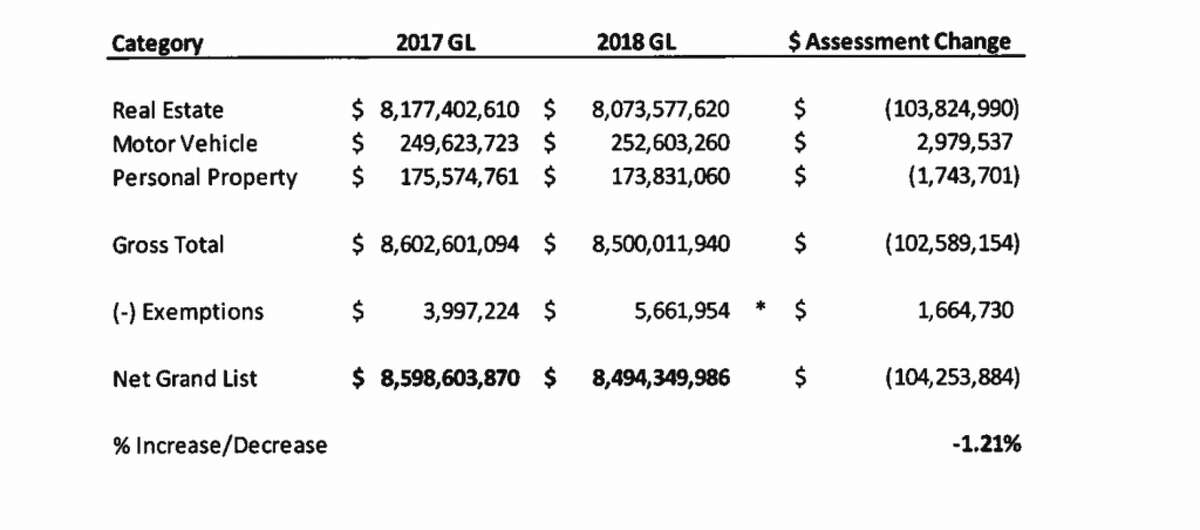 Darien's Oct. 1, 2018 grand list is down 1.21% from the grand list of Oct. 1, 2017 according to a memo from Town Assessor Anthony Homicki.
In dollars, the total 70% assessed value for Darien is at $8,494,349,986, down $1,04,253,884 from 2017. The bulk of the decrease is in real estate, down from $8,177,302,610 in 2017 to $8,073,577,620 in 2018.