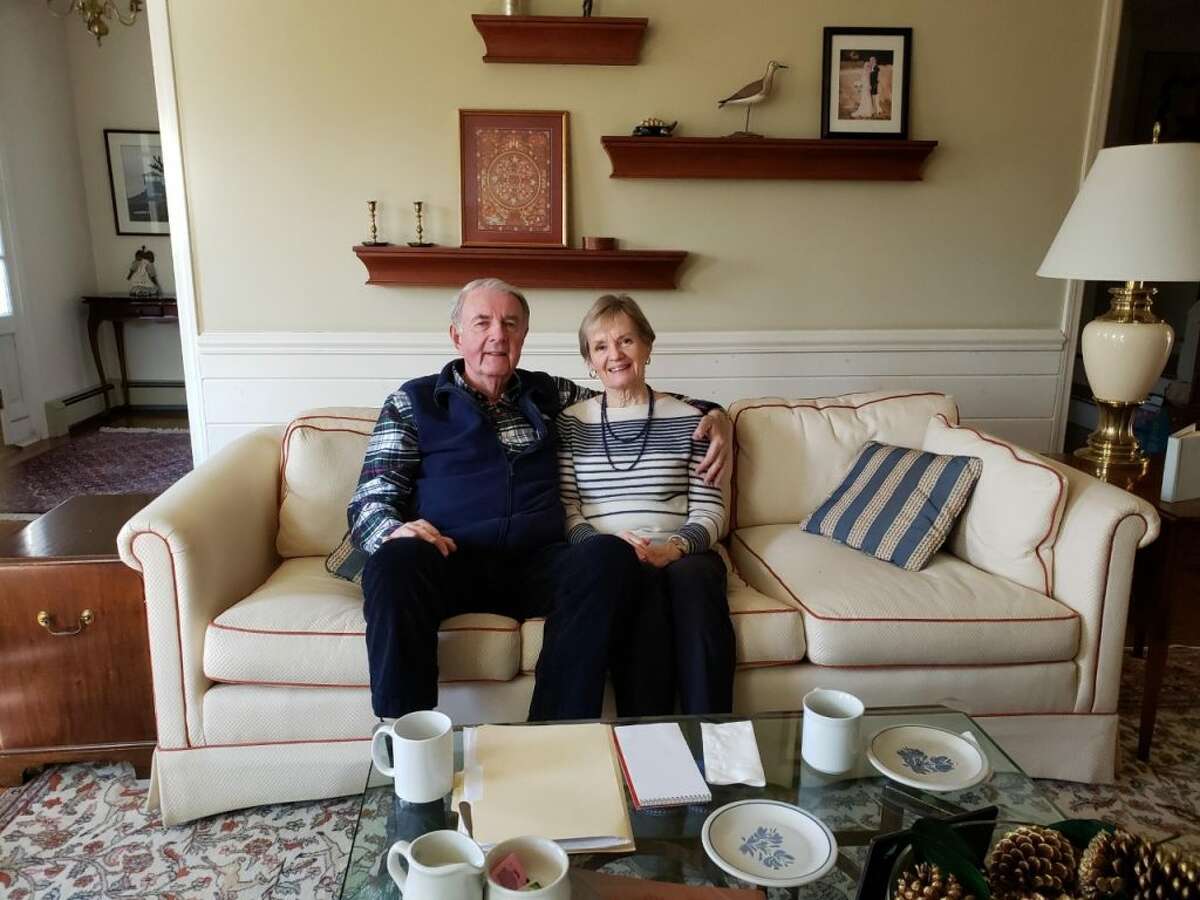 Whenever Darien residents Bill Tamme and his wife, Carol Wilder-Tamme, disagree on something, before reacting, they look at the big picture.
"We don't fight or get upset and argue about 'little stuff,'" Carol, who is the former president of Darien's Chamber of Commerce, said.
For its Valentine's Day issue, The Darien Times asked several couples to share their secrets to a long and happy marriage.
Carol and Bill, who will be married 44 years in May, met in the seventh grade when Bill's family moved into her school district and he was introduced in Carol's math class. They began dating when they were high school seniors in drama class, shortly after they were cast in a play together.
If either one of them is doing something that annoys the other, "they said they think of the long-term consequences.
"Both of us have the mode of operation of, 'Is it worth putting the energy into this argument? Does it really matter in the general scheme of things?'" Carol said.
One example of this is their habits — Carol is a collector and Bill does not like clutter.
When their grandchildren were very young, "Carol decided we needed to have things for them to do and the Swap Shop was a good source," Bill said. "At one point, for about a year and a half, even though one of our grandchildren couldn't walk and the other could barely walk, we had four rocking horses in the house."
To keep the peace, however, Bill decided that it didn't matter how many rocking horses Carol brought home. "I didn't want to create an argument over it," he said.
Carol and Bill have two children and two grandchildren. Prior to retiring, Carol worked as a registered dietitian. Bill worked in the corporate world and later opened Darien Doughnut, which he still owns.
Another piece of advice the couple gave is to "have a short memory," Bill said.
"In the heat of a moment, something that the other person said or did can seem like a big deal, but when you've calmed down, you realize it's not important at all," he said.
"In successful marriages, both partners have to bring a long-term view to the table," Bill said.
David and Rosemary Mace, who are both 80, have been married since 1961. They said while enjoying time together is helpful for any relationship, it's just as important to spend quality time apart.