This is a carousel. Use Next and Previous buttons to navigate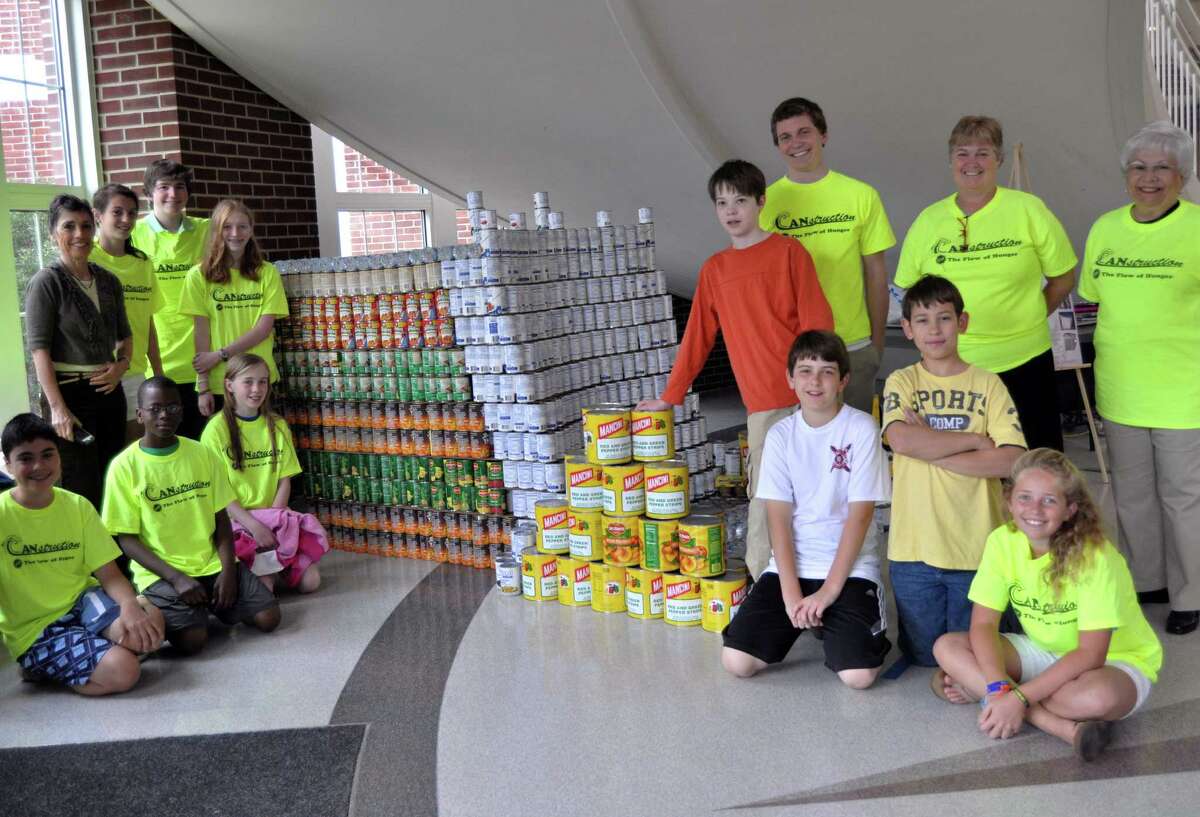 Middlesex Middle School's "Canstruction Club" recently designed and built a replica of the Hoover Dam (to "Stop The Flow of Hunger") out of 1,440 food items they will later donate to the Stamford Food Bank. James Hall, an architect from Brooks & Falotica Associates in New Canaan, worked with the students in this year-long project to design and build the dam.
Canstruction is a nonprofit organization that holds annual design and construction competitions of elaborate and enormous structures made entirely out of canned food. The purpose of these competitions is to raise awareness of the plight of the hungry in local communities. At the end of each Canstruction competition, all the food is donated to local food banks.