This is a carousel. Use Next and Previous buttons to navigate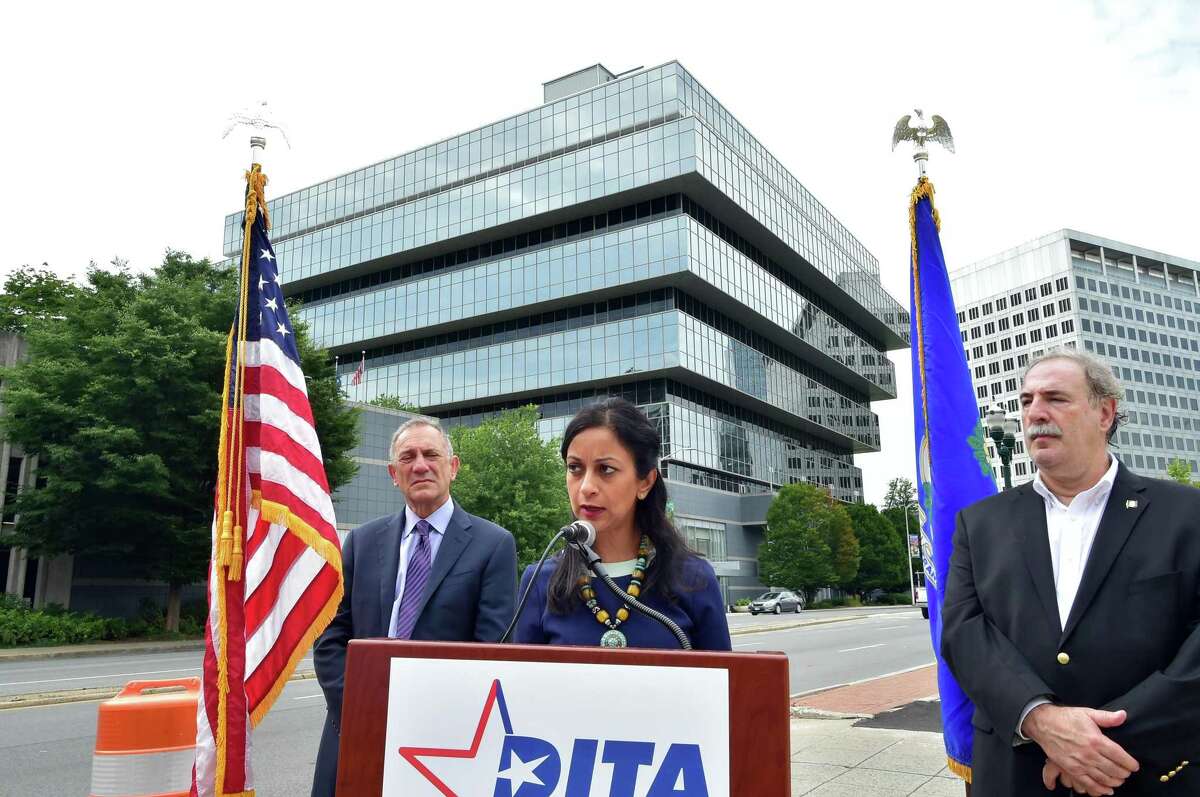 Dita Bhargava, whose campaign for state treasurer has centered on investing in companies that practice good corporate governance and responsibility, has released a provocative new campaign ad that targets Purdue Pharma over its role in the opioid crisis, which took the life of her 26-year-old son.
The ad titled "Money" was filmed outside the pharmaceutical company's headquarters in Stamford — the same place the Greenwich Democrat held a press conference Friday to draw attention to her plan, if elected, to use the state's $45 billion in pension funds to support companies that, for example, guarantee reproductive health care for their employees and don't profit from addiction or gun violence.