This is a carousel. Use Next and Previous buttons to navigate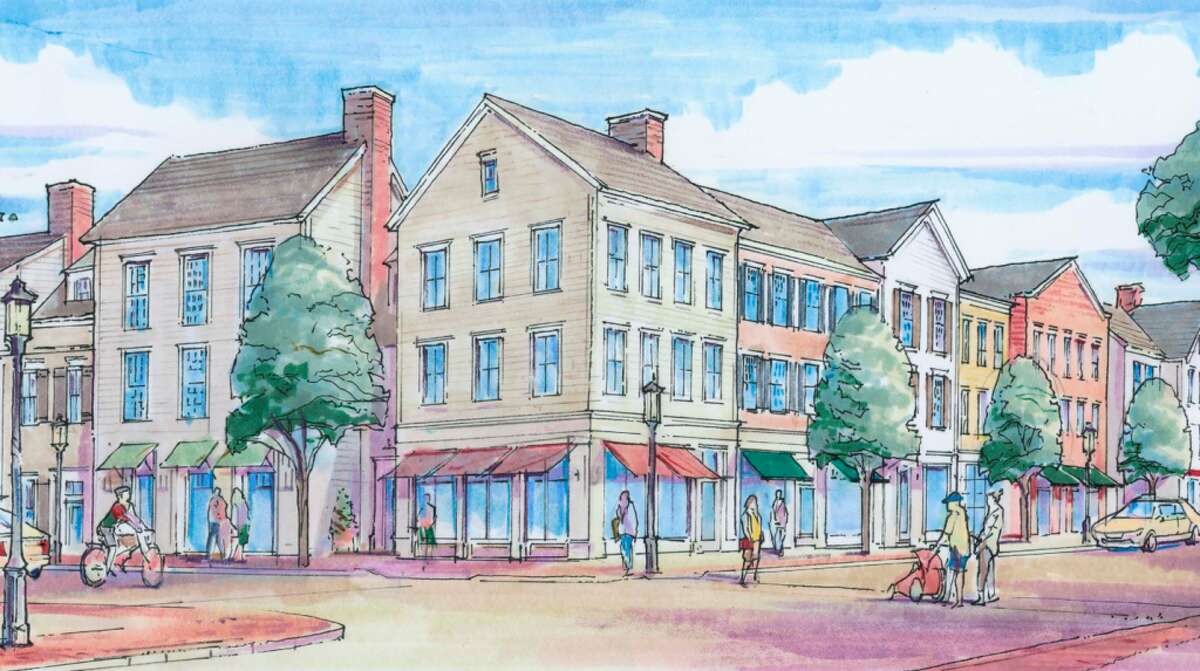 Darien's Planning & Zoning Commission has begun its review of the Corbin Project, a mixed-use redevelopment of downtown Darien proposed by local developer Baywater Properties. The project aims to transform downtown Darien into a pedestrian-friendly community with a vibrant blend of restaurants, shopping destinations and social spaces.
In early 2017 the commission approved zoning regulations intended for a prior version of the Corbin Project that called for buildings as tall as five-stories and an underground parking deck. Baywater has completely revamped their design in the time since, with Beinfield Architecture working to craft a new site plan that is less dense and more in the line with the existing buildings downtown.