https://www.ctpost.com/news/article/Hallelujah-Grilling-season-is-here-12926094.php
Food Network Magazine editor's tips for grilling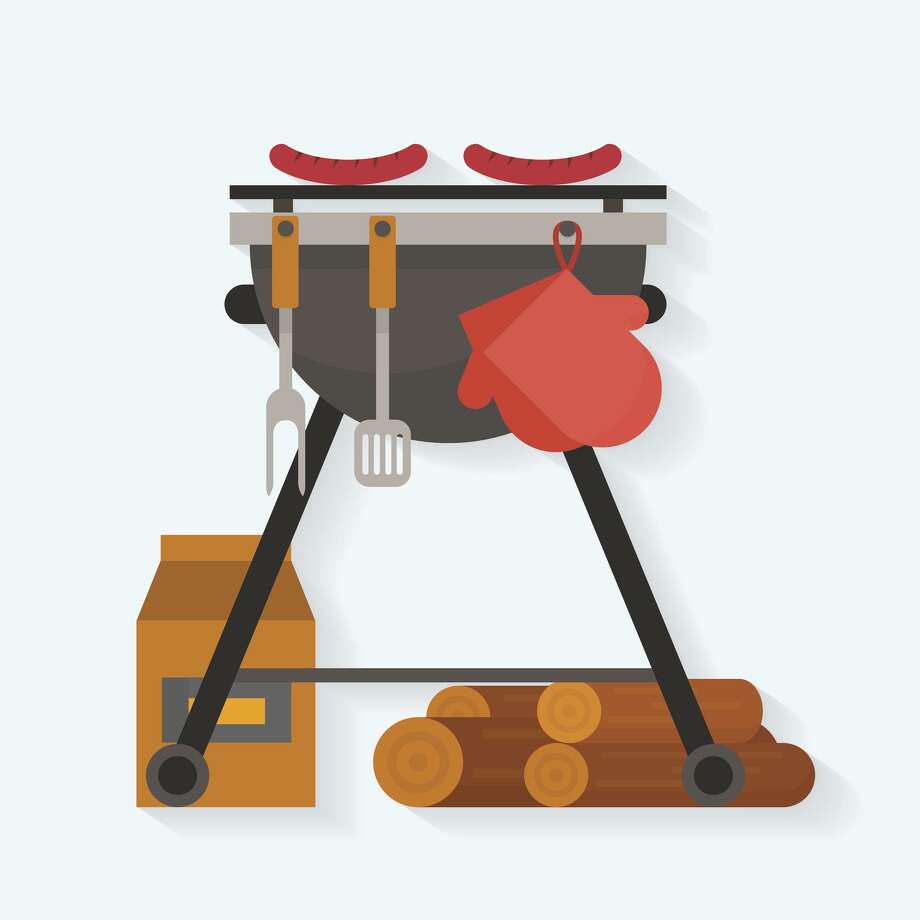 Photo: Elvetica / Getty Images/iStockphoto
Food Network Magazine editor-in-chief Maile Carpenter speaks about the thrill of the grill.
Q: Backyard cooking season is about to commence. From hibachis to pizza ovens to well-equipped outdoor kitchens, people are clamoring to cook outside. Do you think food tastes better cooked and eaten outdoors?
A: Yes! You just can't match the taste of great grilled meat. Years ago my brother-in-law was grilling steak (illegally) in the air shaft of a New York City building and the smoke from the meat set off an alarm that was wired to the NYFD. When the firemen arrived, they saw the grill and said, annoyed, "What were you thinking?!" And he answered honestly, "It tastes so much better on a grill." The firemen nodded. They understood. And then they told him to never do it again. I'm not suggesting that anyone break a fire code for a good steak, but if you can do it safely in a backyard, grilling is magical.
Q. What's the first thing you'll be grilling this season?
A: My husband and I discussed this very thing last night. We are two days away from our first grilled dinner of the season and we decided — drumroll — hamburgers and corn. I know this sounds shockingly uninspired, but I need to start with something simple. We are planning to step up the corn, though, and serve it Mexican-style: You grill it, then spread mayo all over it, roll it in crumbled cotija cheese (or feta) and sprinkle it with ancho chile powder and lime. When we were planning our summer recipes for the magazine, we noticed home cooks are throwing all sorts of things on the grill these days: lettuce, avocado, doughnuts, watermelon. People are also looking for fun new grilling hacks, like making a cast-iron-skillet lasagna on a grill, or grilling fish on top of pineapple planks. Grilling is going to be a lot more interesting this summer, because truly anything goes.
Q: Any outdoor cooking equipment that's trending? How about smokers? Seems everyone wants one.
A: It's true, everyone loves smoking. Many home cooks are actually creating makeshift smokers on the grill, using different types of wood chips rather than buying a whole separate smoker. And a lot of people are upping their game by adding cedar planks to their grilling-tool arsenal; it's such a nice way to grill a big piece of fish. We've also seen an interest in other types of outdoor cooking — like campfire cooking and deep-frying — right in the backyard. I got my husband an outdoor fryer for his birthday last year and the investment totally paid off. We were able to make fried chicken, doughnuts, fries and all sorts of great party foods all summer, without stinking up the house.
Q: From Memphis to the Carolinas, to Texas and all points south, barbecue is hot. What's your favorite style to make or eat?
A: I'm fiercely loyal to eastern North Carolina barbecue — pulled pork made with vinegar-based sauce. I can't even pretend to make it myself. I leave that to the pros and just try to go to Allen & Son in Chapel Hill, N.C., whenever humanly possible.
Q: What advice do you have for those looking to make barbecue for the first time?
A: Take your time. Every serious pit master will tell you that making proper barbecue is an all-day project. If you decide to do it for the first time, commit to spending your day at home. We recently interviewed competitors at the South Beach Wine and Food Festival's barbecue event, and Chris Lilly, a Barbecue Hall of Famer and winner of the People's Choice Award, told us that timing (or more specifically, taking your time) is everything. In fact, he's always the first person to arrive in the morning and start cooking. Make sure you're stocked with plenty of supplies for the day, too. You'll need lots of extra charcoal and wood chips to feed the grill for hours. Oh, and one last piece of advice: Don't expect your first try to be perfect. Consider starting with a small family dinner before you invite all your friends over to show off your skills.