This is a carousel. Use Next and Previous buttons to navigate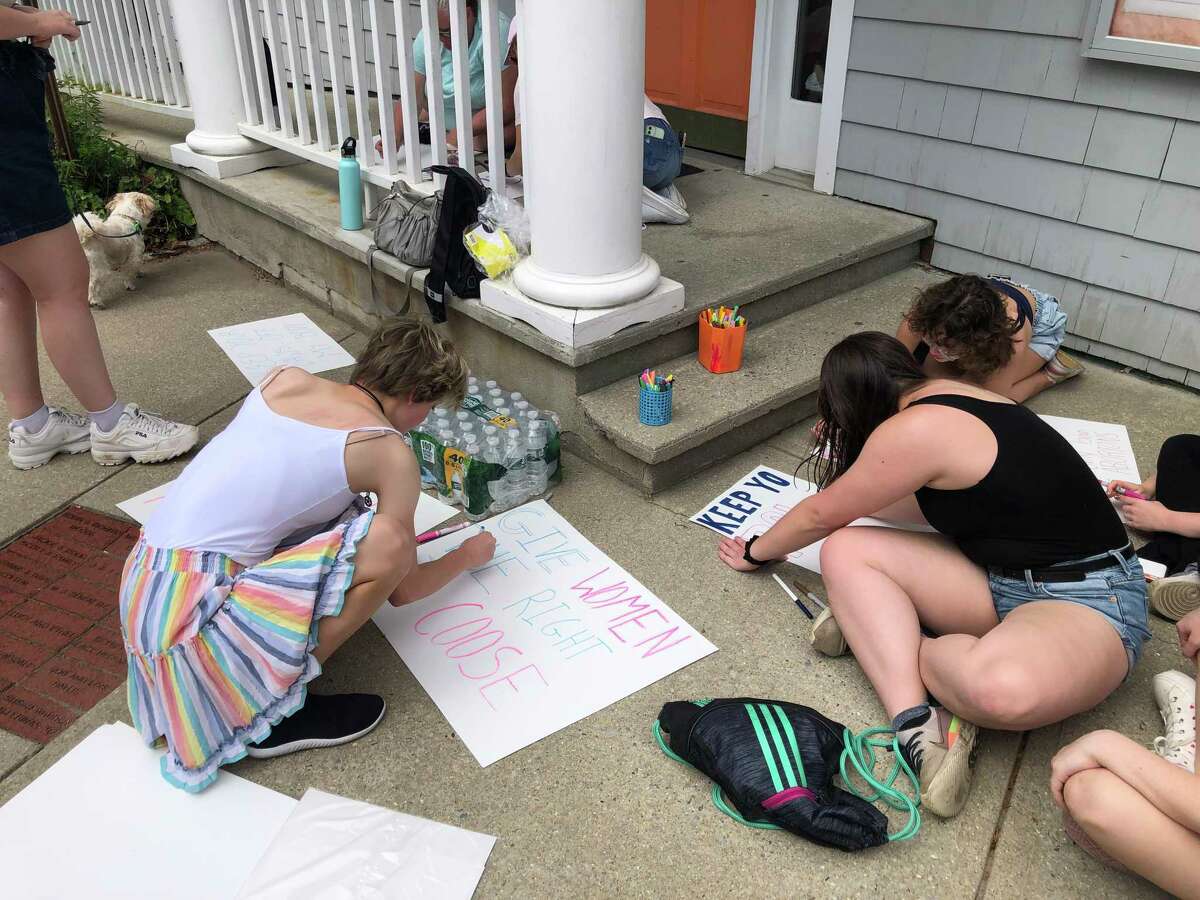 DARIEN — Before Darien High School senior Livie Punishill was born, her mother, Julie, experienced an unviable ectopic pregnancy, when a fertilized egg implanted outside the uterus, which is often life-threatening for women.
"We are fighting for women who received the death sentence when they found out they had an ectopic pregnancy like my own mother. ... I would not be here without Roe v. Wade," Punishill said, emotion clear in her voice as she addressed nearly 100 rally attendees who joined her on Saturday at Darien Town Hall.