This is a carousel. Use Next and Previous buttons to navigate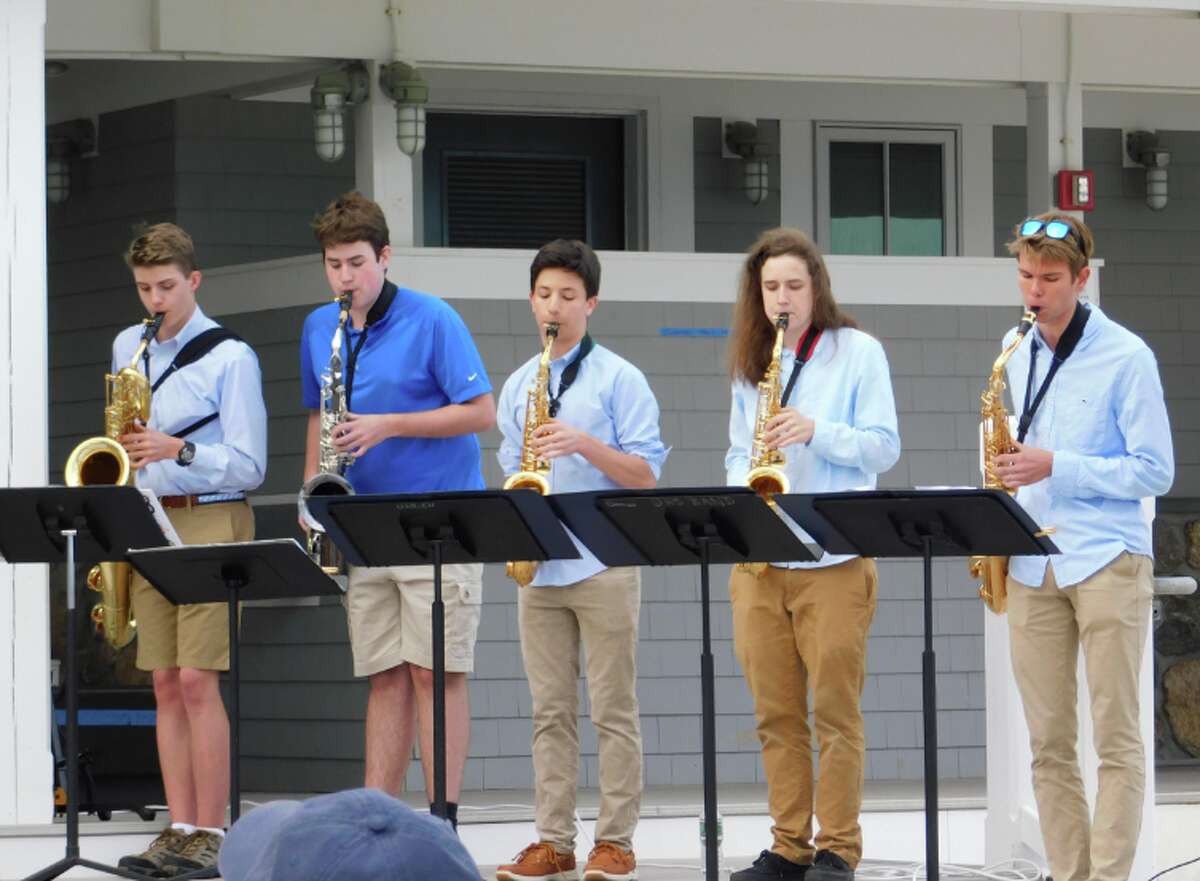 The soul-soothing sounds of the Darien High School jazz ensemble and the Darien Community Band entertained a sunset crowd at Weed Beach on June 6.
The jazz group performed a 45-minute set and included compositions from Duke Ellington and longtime Darien resident and reknowned baritone saxophonist, the late Gerry Mulligan.