https://www.ctpost.com/living/article/New-memoir-examines-Fairfield-music-legend-s-13010623.php
New memoir examines Fairfield music legend's work, personal life
Photo: Joe McNally / Getty Images
The centennial of the composer and conductor Leonard Bernstein is being celebrated this year — the great man was born on Aug.18, 1918 — with a number of special musical events and re-releases of musical recordings.
On a much more intimate level, however, Bernstein's longtime personal assistant and music editor Charlie Harmon is sharing his memories of working closely with the legend in a new book, "On the Road and Off the Record with Leonard Bernstein" (imagine!).
The book shows how the dividing line between work and a personal life vanished when Harmon was on call to a musical titan who was always touring, writing new pieces and shifting constantly from a home in New York City to his country retreat in Fairfield, Conn.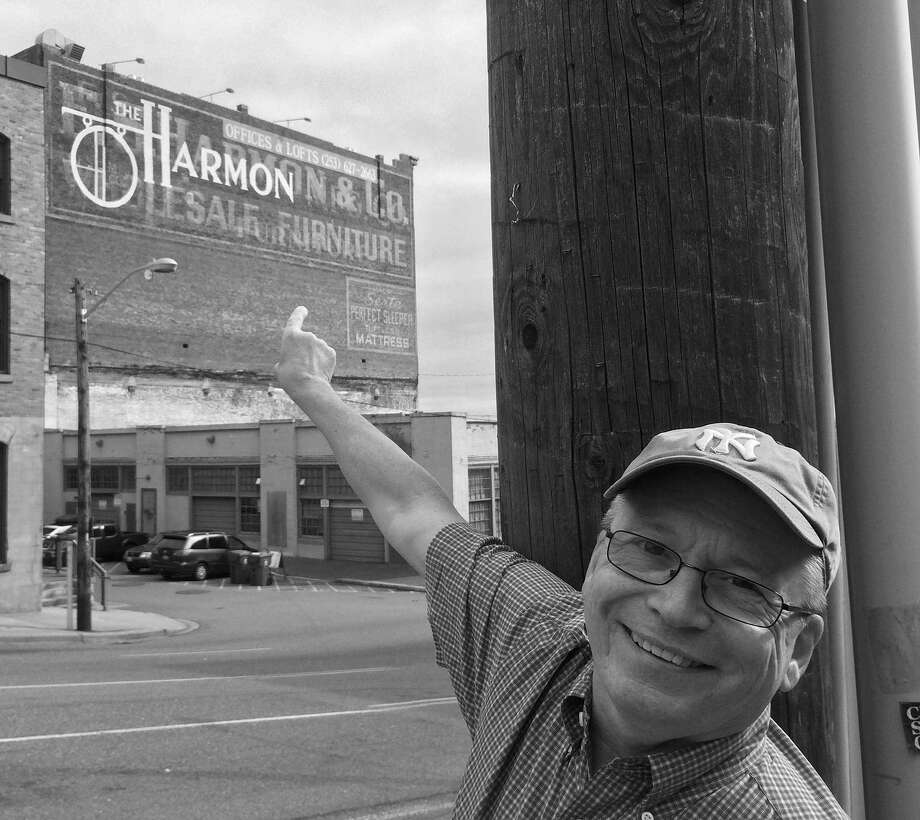 Bernstein was not a garden-variety celebrity, with a carefully tended and polite public image, but a highly emotional man of huge appetites whose charm could overpower almost anyone he met. The fact that the musician fancied himself as a universal therapist and rabbi also drew everyone around him — friends and strangers alike — into very close contact.
"It was phenomenal what people would reveal to him — their deepest thoughts within the first few minutes of meeting him," Harmon says. "He certainly thought of himself (as a therapist). He could zero in on what the problem was right away."
The writer believes that virtually everyone who worked with Bernstein could write a book about the experience, but that each one would be different.
"I think my point of view is completely unique," he says. "I had a conversation with (another) longest-term assistant and it was a completely different scenario."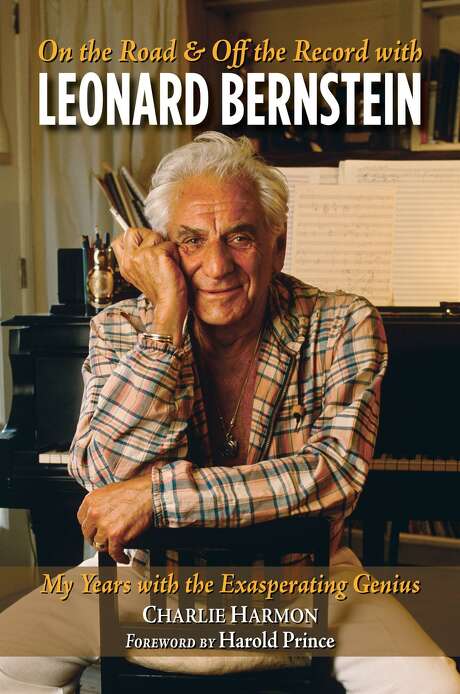 In addition to all of the work involved in getting Bernstein to his next concert or teaching engagement, Harmon also had to try to keep a lid on the man's tendency to say and do outrageous things in public.
"He had no boundaries, he could be unstoppable that way," Harmon says of Bernstein's ability to provoke people with his sometimes extreme political, sexual and social opinions.
Friends knew of his unbounded libido — escapades with hotel bellhops and other young men who crossed his path — but little of this behavior leaked out to the public.
"He had a wonderful press agent, Margaret Carson, who knew how to lay down the law," the writer explains. "And she had a wonderful rapport with reporters — that made a huge difference."
Harmon writes honestly about Bernstein preferring men as sexual partners — his wife Felicia Montealegre knew that about him when they married — but he deals with this material in a straightforward, non-sensational manner.
"I was afraid people might think it was somewhat trashy," Harmon says of writing about finding the maestro in bed with men on more than one occasion, "but there was no reason for me to drag him down with moral judgment."
Just like rock stars on tour, or movie actors on location, the highly charismatic Bernstein had temptations and opportunities to be sexually promiscuous that few others face.
The maestro maintained a public image of a happily married family man because of the demands of the rather conservative people who run and funded musical organizations. "He had to have a wife," Harmon points out, adding that few men or women are publicly homosexual in the world of classical music. "It has changed a bit, but it is still hard for a gay man (in that business) even in New York, and certainly in Boston. It's because of the generational rift with certain donors."
Harmon began writing about his time with Bernstein five years ago without anticipating doing a book that would be published during the centennial year.
The former assistant started putting together a manuscript from his extensive datebooks at a one-day writer's workshop. After a few years of working on the material he submitted it to a memoir seminar run by Ann Hood, what Harmon calls "truly a life-changing event."
Hood and the other writers in the seminar helped Harmon shape his work in a way that brought him the quick attention of an agent and publisher.
"Within a matter of weeks we found a publisher, which meant I had to finish the book," Harmon recalls, laughing.
In addition to its perfect timing for the Bernstein centennial, the book also fits in with the current #MeToo movement, which has been examining what is and isn't appropriate behavior between powerful people and their employees. Harmon's boss made a quick pass at one point, but the assistant (who is gay) was more bemused than outraged by the moment.
"The timing is pretty exquisite," the author says of the book's examination of work/sexual boundaries. He hopes his book "will free people in the future" to find ways to write honestly but unsensationally about contentious public personalities.
"I would certainly like to see a book about Jerome Robbins," Harmon says of the famed director and choreographer who worked with Bernstein on "West Side Story."
Despite Robbins' rather nasty reputation, other theater artists clamored to work with him, even Zero Mostel who loathed Robbins for revealing names of fellow communists in front of the House Un-American Activities Committee. Mostel had been blacklisted in the 1950s because of men like Robbins, but he still agreed to star in the director/choreographer's production of "Fiddler on the Roof."
"It would be interesting to learn why he was so feared and loathed. Bernstein called him 'the worm.' But so far no one has written about that."
jmeyers@hearstmediact.com;
Twitter: @joesview