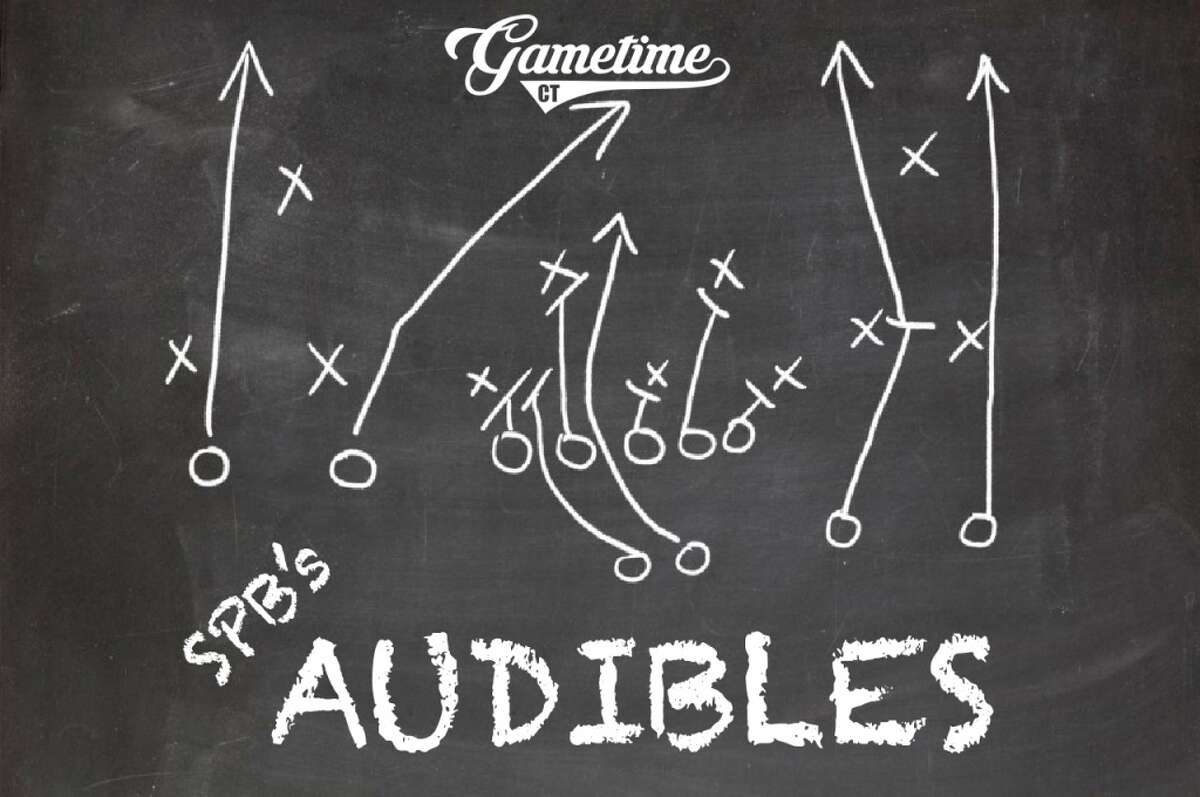 Welcome back to another edition of Audibles, your Guide to Week 4 of the Connecticut high school football season.
It's another week of scrambling to learn of the latest COVID postponements and praying further disruptions are kept to a minimum while keeping our minds on the actual games.
The bad news is we continue to see disruptions due to contact tracing and quarantines. And we can't fully grasp how many teams are playing while still being affected by the loss of quarantined players.
WEEK 4 HS FOOTBALL SCHEDULE / SCOREBOARD
The good news? There are, once again, only a handful of postponed games and a bunch of programs are returning to the field this week after a significant time off. Avon, for one, will play its first game. Things could be much worse, so it's a good thing we live in one of the country's most vaccinated states.
Back on the field, it's another week of the CT HS Football Alliance crossover games, including big ones between Ridgefield and Newtown, Shelton and Trumbull, Fairfield Prep and Greenwich, Hand and Masuk, Darien and NFA, St. Joseph and Xavier and -- the game of the week -- Cheshire and Norwalk.
There are also plenty of interesting games in the CCC, Pequot, NVL and CTC, as well.
So let's see what's what in Week 4:
FRIDAY
CCC