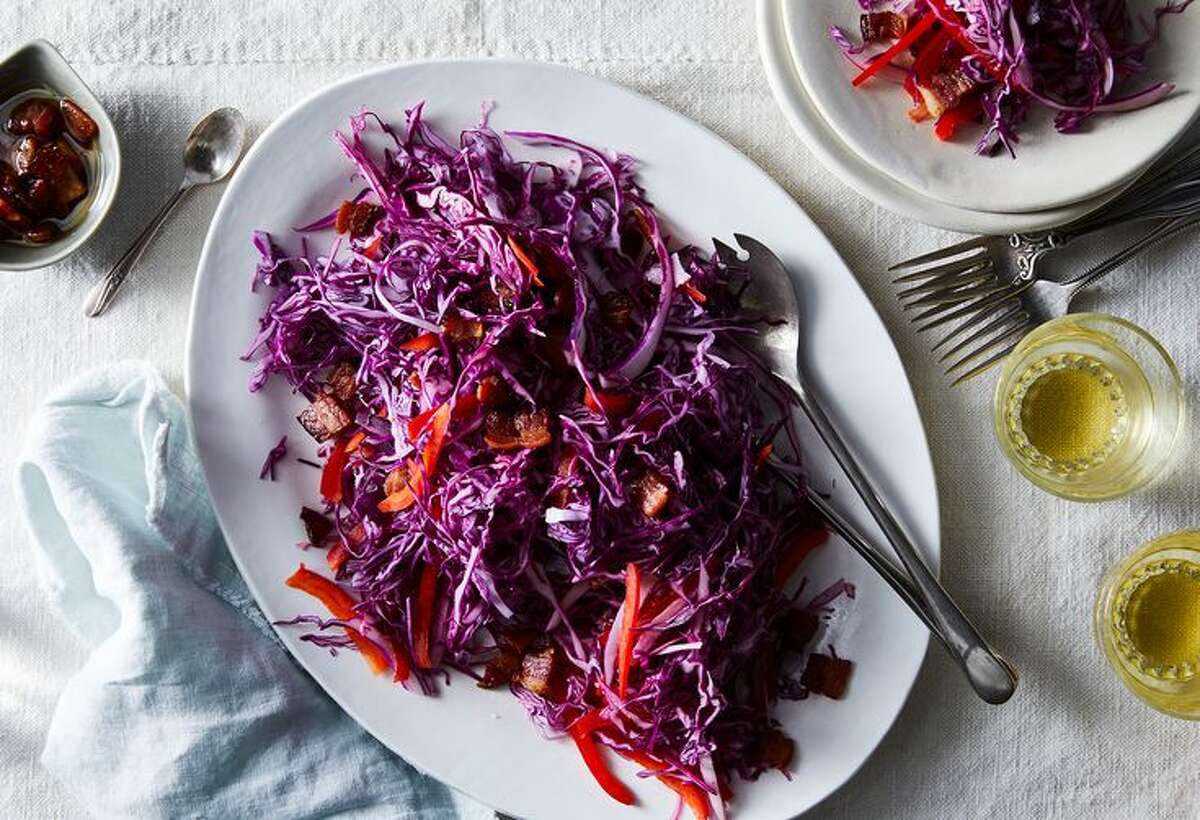 I have my husband's grandmother Violet to thank for introducing me to my favorite holiday side dish: Danish red cabbage, which is a mix of vinegar, sugar, lots of butter, a jar of red currant jelly, and two heads of chopped red cabbage. I've never seen Violet make it, but I've heard that when she does, she tends to it all day, dipping a fork into her Dutch oven often to taste and adjust and season. Apparently, no one in the family makes it as well as Violet.

Every year in the weeks leading up to Thanksgiving, I look forward to pulling out her handwritten recipe card and attempting to replicate this old family standby. I love it so much, in fact, that I associate red cabbage with only this dish. And as soon as the holidays pass, I don't want to think about any other cabbage preparation besides this one, the following fall.
So when heads of red cabbage (also called purple cabbage) show up in my CSA box, I struggle to put them to use, often shoving them in the vegetable bin where they sit for weeks until I shred them into a basic slaw or simply roast them in wedges. Both are preparations that always leave me wanting.